10 Questions that Count: We Have a Logo!
The Brian Lehrer Show team is plugging away behind the scenes to get the 10 Questions that Count census project up and running. We've done some programming already, the website will be launched in the next few weeks, and the project begins in earnest in mid-March, around the time that you should be receiving your census form. And, now, we have a logo!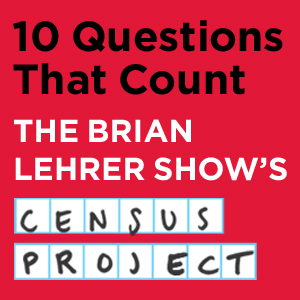 Thanks to the WNYC marketing team for helping design it. Stay tuned for lots more...