Uncommon Indicators VIDEO CONTEST
You've heard us talk about it on air. Now it's time for YOU to submit an Uncommon Economic Indicator video to our contest.

Why a contest? We've enjoyed reading and hearing your observations on the recession. Now we want to see them. By screening the finalists to our live WNYC audience and to the larger audience with Rooftop Films, together we are telling the story about how the economy is affecting all of us.
The incentive may attract budding film makers, but we're not looking for high gloss. What's important is that your video is a personal observation on an event, behavior or change caused by the economic crises. Use the recording equipment you have, think about how to tell us what you know, and send in the video.
Click Here: Official Rules and Instructions

Rooftop Films is excited to be part of this video contest and screen the winning video on top of the city skyline this summer. Their 2009 Summer Series will include 44 events around Brooklyn, Manhattan and the Bronx every weekend from May to September. Screenings are attended by over 25,000 people and will show 150 films, selected from over 3,000 submissions.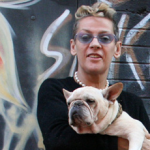 Also, Marja Samsom, the Dumpling Diva at the Kitchen Club in SoHo is offering two pair of seats for lunch to our finalists. (Gratuities not included.Reservations required.)
Finally, take a look at the Runners Up prize with the gift bag expert Nick Leighton, from Plum TV, who will help us judge the finalists. Now go shoot some video!