Help Wanted: Advice for the Jobless or Overworked
One of the  words that comes up most frequently on Your Uncommon Economic Indicators is 'work.'  Some have it, some want less of it, some are happy and others are trying not to panic.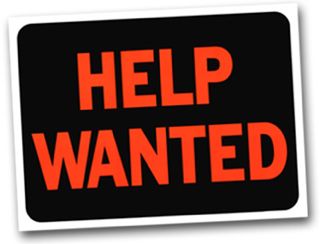 *Caroline is a senior in college and is trying to keep smiling while working to pay the bills, one paycheck at a time, but she doesn't feel like anyone 'out there' cares.
*Laura S. is working 60+ hours a week to make up for the empty seats where co-workers used to be, and to keep her job.
*David can no longer use his funny morning greeting, 'I still have a job!' Now he's in the very large pool of talented architects looking for work.
Many people have told us, with cheer, what they are doing to find a new job and how they stay positive. Some have also encountered problems finding work, or even a resume writing guidebook that isn't checked out at the library!  They have posted their stories to the WNYC community for advice.
The Uncommon Economic Indicators project is not just a one-way flow of information,  where you submit a story or photo or video and we broadcast it. Sure, we do that, and we talk on-air about the news we receive, but we also provide a place for people to share with each other.  It's our bulletin board: The Road to Recovery.
Please visit the board and offer helpful information to others, or post your own question for the WNYC community.
Or contact us! Your comments, questions and helpful information can also be sent to blprojects@wnyc.org.