Your Uncommon Observations On Air
Tuesday, February 10, 2009 - 05:38 PM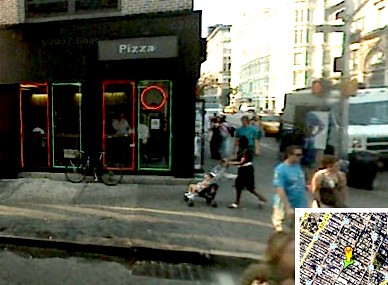 The reports coming in from all over the metro region give us a unique view of how changes in the economy are affecting you, your neighbors and your communities. With your stories, we explore issues with our guests and investigate curiosities. Now that is crowd source reporting.
Brian mentioned some of Your Uncommon Economic Indicators to our weekly February guest, Anya Kamenentz, author of Generation Debt, writer for Fast Company, and blogger at 'The Narrow Bridge'. (Thanks to James Walsh and Kristi for the posts!) In response, Ms. Kamenentz talked about how credit card companies have changed strategies. Listen to the whole conversation:
Marcos Dinnerstein reported to Your Uncommon Economic Indicators that the price of pizza has dropped because of cheaper cheese. That made us curious, so we dug a little deeper and called the owner of Maffei's Pizza, Dominick Maffei. Since we wanted to know more about dairy market behavior, we also contacted Dr. Emmit Rawles, professor of Agricultural Economics at the University of Tennesee, to find out what's behind the falling prices.
The next time you notice an indicator to report, give us a call! Here is the number:
1-800-543-2543
In fact, keep that number in your contacts so you can call us anytime you see something worth reporting. We will listen to your submissions and play the best ones on air. Read our tips on how to make your call sound great on radio. We look forward to hearing from you!
Sincerely,
Brian, Nuala, Meg, Lisa, Jody, Paige and Annie
More in: