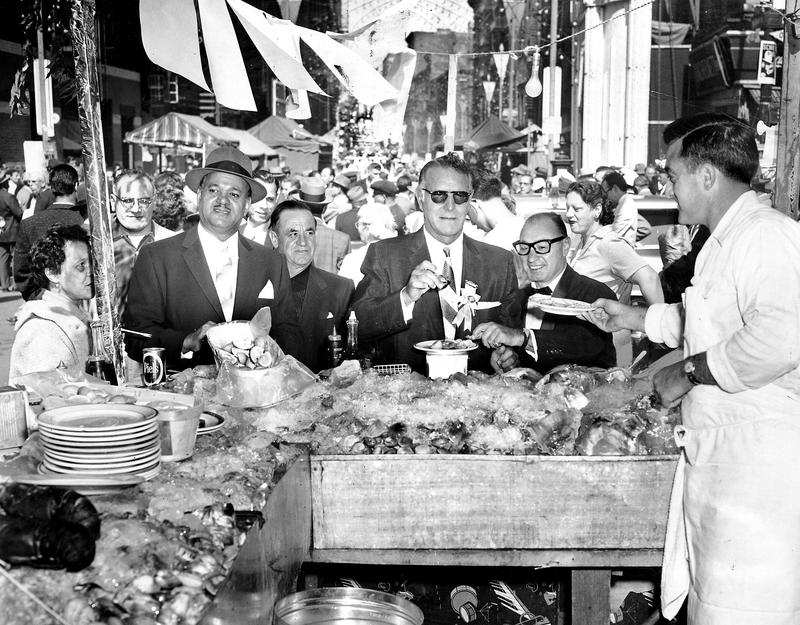 This episode is from the WNYC archives. It may contain language which is no longer politically or socially appropriate.
Carmine DeSapio, Secretary of New York State on the Mayoralty Campaign of November 1957.
DeSapio is first questioned about the Tammany Hall-lead "Permanent Personal Registration" process enacted for the first time this year. He speaks about a meeting between himself, Mayor Wagner, and other party leaders. He talks about ways the party has gotten word out regarding this new PPR process. Asked if they are "going after the Republicans too, or just Democrats" he counters that many Republicans support Mayor Wagner.

During the upcoming election DeSapio states that the only important theme for an election is what is important to voters: whether the elected officials represent the people. He clarifies the "actual achievements" of the Wagner administration, such as a greatly increased police force. He also speaks of efforts to improve traffic, parking, and street safety.

They go on to discuss the "crime and corruption" campaign being run by the Republican party. DeSapio denies that the Wagner administration is corrupt, though notes that no large party organization can be completely without some corrupt individuals. The Wagner administration is not mob run.

DeSapio is also asked about Brooklyn borough president John Cashmore and Lieutenant Governor George DeLuca.

Questions return to city issues, such as the decision to change transit fair to fifteen cents.

Finally, there is a discussion of political rumors regarding upcoming office changes, such as the prospect of Mayor Wagner running for governor in 1958.
Audio courtesy of the NYC Municipal Archives WNYC Collection
WNYC archives id: 33939
Municipal archives id: LT7676