The Takeaway
First Take: The New Barter Economy, Conservatives Worry About Census Backlash, Falling Down the Corporate Ladder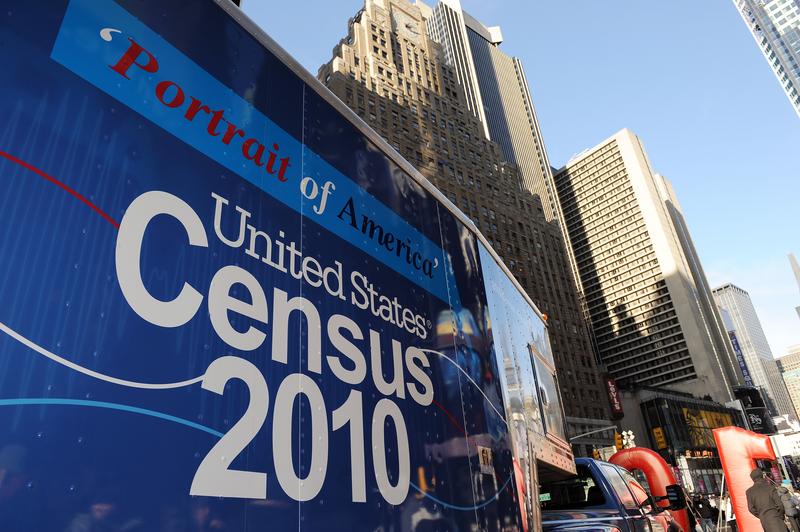 UPDATED 10:30 p.m.
Alex Goldmark here with a late night update. We're calling everyone we can in West Virginia about the deadly mine explosion that has killed seven and trapped nineteen miners. Tomorrow morning we'll have an update for you on the status of the trapped men and on the conditions that led to the disaster. 
We're also, watching, literally at this moment, the NCAA men's basketball finals. So you can count on a recap of the game, which so far is pretty exciting. We also want to find out how Butler's Cinderella run will benefit their bottom line - will Butler black replace Carolina blue in the cash cow color wheel of jerseys and college merchandise? 
We're also following a stories on Toyota, legalized marijuana and yes, Tiger Woods. So, its a good mix tomorrow. 
Anna Sale here on the dayside producing shift.
We started the morning gathered around web editor Jim Colgan's new IPad. Story research, of course, though it was research that required everyone to pass it around and each get their fingers on the new toy.
Now that we've finally gotten down to business, we're looking into how small businesses are getting around this tough economy by trading goods and services instead of buying and selling them. According to a front page article in today's Miami Herald, bartering is up among small businesses struggling to get loans and lines of credit. Membership of one international bartering organization is up 20 percent in the past year. We want you to help us: Have you seen this kind of bartering happen in your life? And on a personal level, what good or service do you have that you could barter with others? In the meantime, check out this new site: PayMeWithAChicken.com.
We're also looking at how anti-government rhetoric on the right is affecting census participation. Some conservative activists are concerned that anti-government sentiments may suppress the count in right-leaning areas. Karl Rove has even agreed to participate in a census public service announcement because, as he told The Washington Post today, "The Census settles apportionment of Congress and the current distrust of Washington should not discourage people from being counted."
In our weekly conversation about work, we're looking at how job seekers make the decision to apply for and take jobs below their qualifications, and when they know it's time. We'll check back with a woman who told us her story of losing her job as a fashion designer. She's now working as a cashier at Whole Foods.