At African American Day Parade, Dems Await Official Vote Count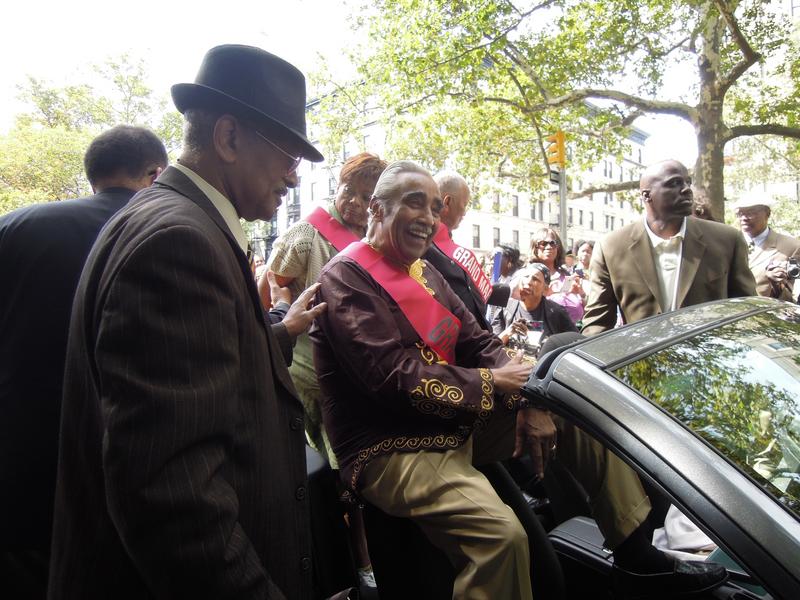 African-American Democratic leaders marching in Sunday's annual parade in Harlem are preparing for one of two realities in the very near future: a runoff to be held on Oct. 1 or rallying behind a single candidate, Bill de Blasio.
For now, though, they await official results in the mayoral primary from the New York City Board of Elections.
"Mr. Thompson has a right to want all of the votes counted -- he has an absolute right to do that," said Assemblyman Keith Wright of Harlem, who co-chairs the State Democratic Party and heads the New York County Democrats. He spoke from the parade route on Adam Clayton Powell Jr. Boulevard. Wright, a long-time friend of Thompson, did not openly endorse a candidate in the primary.
"Ultimately Mr. Thompson will do what's good for the party," Wright said of Thompson.
Unofficial tallies show that Bill de Blasio on Tuesday earned just over the 40 percent needed to avoid a runoff in the primary election. Bill Thompson received just over 26 percent of the vote, according to unofficial results.
Thompson has vowed to stay in the race until all votes are counted.
At Sunday's parade, former Mayor David Dinkins, who endorsed Thompson in June, said "whether or not he should stay in the race is a very personal judgement."
Likewise, Congressman Charles Rangel, who also endorsed Thompson, echoed sentiments that all votes should be counted. He said that in the event of a runoff, "then we have a campaign meeting, and it's almost as though we just started running for mayor because it's a brand new election."
But, Rangel added that if the current vote count holds, "then we will be for de Blasio."
Both Thompson and de Blasio participated in Sunday's African American Day Parade -- Thompson served as a grand marshal and de Blasio rode a float with his family and members of 1199 SEIU, the city's largest union.
But Thompson kept a relatively low profile for a candidate still in the running for mayor and, unlike de Blasio, did not tweet any photos of his participation in the parade.