As Possibility of Runoff Remains, Recanvassing of Votes Begins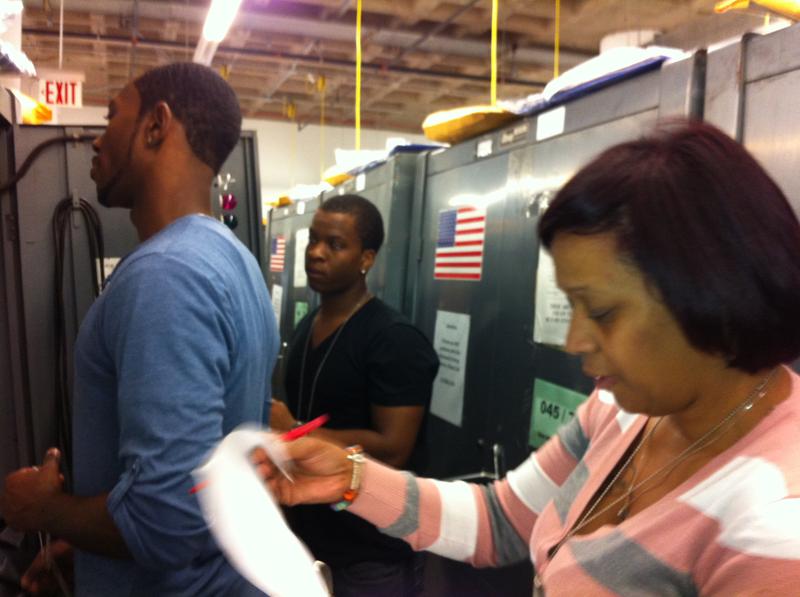 Election workers have begun double-checking votes from Tuesday's primary. The so-called re-canvassing could go on for days.
At the aptly named Voting Machine Facility in Manhattan, election workers were walking up and down row after row of hulking machines, cracking them open, and checking their tallies.  

Board of Elections executive director Michael J. Ryan says it's standard practice for lever voting machines. That's because when voting ends on election night, poll workers hand copy the results. But sometimes people make mistakes.

"For example, we opened a machine here in Staten Island. And I forget who it was for but it had a nine written down and it should have been a 19," he said.

But despite some broken machines and problems with voter rolls, Ryan said, overall, things went pretty well. "Given all of the speculation leading up to election day that the Board of Elections was going to be an unmitigated disaster, I think the public should be very, very encouraged by our performance up to this point," he said. 

Asked to grade the board's performance, he said he'd give it an A-/B+.
But Gene Russianoff of watchdog group New York Public Interest Research Group (NYPIRG) said the board's performance was more like a C. Still, he said it's not all the board's fault. He said the board needs more funding to improve training of poll workers, enhance transparency and employ stronger performance metrics.
Bill Thompson said he was waiting for the tallies to be checked before deciding about a runoff.
"As a Democracy, our top priority must be that every vote is counted," Thompson said in a statement on Friday. "Today we begin that process with the Board of Election's recanvass of all machine votes. We expect that process to move forward as accurately and expeditiously as possible."
Regardless of what action Thompson takes, Valerie Vazquez, a spokesperson for the Board of Elections, said the board will have to decide whether to print runoff ballots sometime next week.
A candidate must receive more than 40 percent of the vote to avoid a runoff. Unofficial results show Bill de Blasio with just over the 40 percent needed to win the primary, and Thompson with 26 percent.