SchoolBook
Sending Disruptive Students to the E.R. Worries Docs, Advocates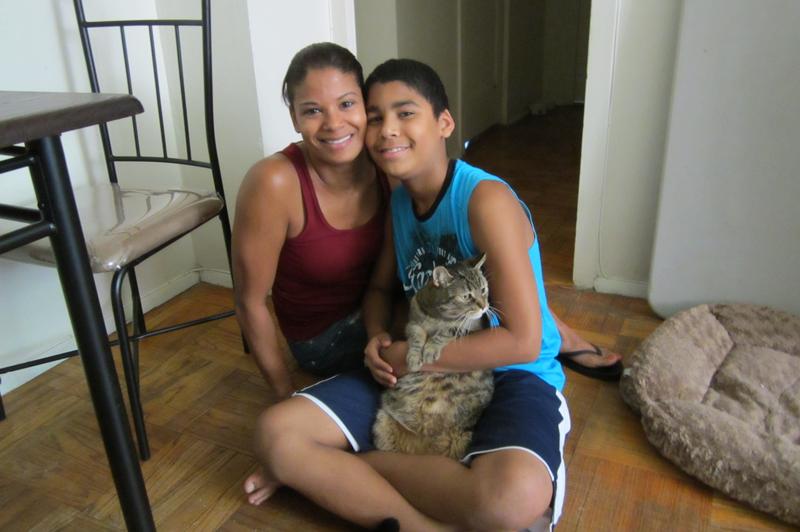 By the city's own count, about one fourth of all 911 calls made from New York City public schools are for "emotionally disturbed persons," as first responders call it. In one year, 2011-12, schools made more than 3,800 calls that, in turn, led to an ambulance trip to a hospital emergency room, a mismatched solution in the eyes of many mental health experts and children's advocates.
Dr. Michael Falk, a pediatrician in the pediatric emergency room of St. Luke's hospital in Harlem, said there were about 136 psychiatric behavioral evaluations between the hours of 9 a.m. and 5 p.m. last year for children under the age of 18 coming from public schools. He said some were sent to his emergency room because they were suicidal or assaulted a teacher. But he says many more cases aren't nearly so dramatic.
"It's usually involving they get into an altercation with one of the other students and then the staff tries to restrain them, and then the staff person gets hit or threatened," he said, adding that "a fair number" are anywhere between the ages of six and 10. He said the E.R. also sees a "significant number" of kids with learning disabilities or A.D.H.D.
Very few children were admitted, he said. Instead, most were evaluated and sent home - which mental health experts say is typical. But they believe it still takes a lot of time on the part of doctors and nurses, plus the use of an ambulance that should be reserved for true emergencies.
Dr. Michael Falk, St. Luke's Hospital in Harlem (Beth Fertig/WNYC)
"It's really frustrating," said Falk. "It feels like we are being used as a dumping ground by the schools...It clearly seems like something they should be equipped to deal with."
WNYC looked at thousands of calls for what's termed "emotionally disturbed persons" made from public schools between 2005 and 2010. This data first was obtained by Legal Services of New York.
Technically, the New York City Fire Department doesn't know which schools called 911 because it only tracks the address for a call and it's common for multiple schools to share the same building. But at the 20 buildings with the most calls, it appears 16 of them house District 75 schools, which are special education schools for kids with the most serious needs.
District 75 schools serve about 20,000 pupils. Some have serious physical impairments, others are emotionally disturbed, or have autism or A.D.H.D. The same District 75 school can have several different locations which is why they are located in hundreds of school buildings.
To be fair, most of their locations rarely if ever called 911 for emotional disturbances. But among the buildings that made the most 911 calls for emotionally disturbed persons-- between 80 and 300 calls over six years -- many house District 75 schools.
For example, 314 calls were made from 778 Forest Avenue in the Bronx, which houses the Academy of Public Relations and three other schools, one of which is a District 75 program. A total of 274 calls were made from 470 Jackson Avenue in the Bronx, home to the Foreign Language Academy of Global Studies and the J.M. Rapport Career Development School, a District 75 program.  The P.S. 79 Horan School, on East 120th Street, is a District 75 school and 190 calls were made from its building.
The school principals declined to speak with WNYC.
"On the one hand it's a little shocking but on the other hand it's not surprising," said Nelson Mar, an attorney at Bronx Legal Services, about the patterns. Some of the District 75 schools in buildings that made many calls are known for taking large concentrations of students who are classified as emotionally disturbed.
"One would expect that there would be situations that could arise in those settings," Mar said. "But then at the same time, one would expect there would be proper training in place, there would be more resources in place to address these needs."
Nelson Mar, attorney at Bronx Legal Services (Beth Fertig/WNYC)
Peggy Mansanet, of the Bronx, knows the drill all too well. Her 13-year-old son, Erik, has been sent to emergency rooms so many times she's lost count although she estimates it happened seven times. Erik has autism spectrum disorder and great difficulty controlling his emotions. He has attended District 75 programs since third grade, including one that's a residential treatment facility. She said he sometimes pushes staffers or leaves the school when he gets frustrated. But each time he went to a hospital she was told there was no reason to admit him. She is now seeking a different type of school that specializes in treating children like Erik because she believes his education has suffered.
The public advocate's office has sued the city for more information about these 911 calls, to determine how many of the students had special needs and to seek out other trends, too.
Psychologist Charles Soulé, the co-chair of the city's school-based mental health committee, said sometimes kids really are in distress and need to see someone but too many times the only place to get swift attention is at a hospital.
One solution, he said, is to put more mental health clinics in schools. There are currently about 200 clinics serving nearly 1,200 public school buildings. WNYC found only two mental health clinics located in buildings with District 75 special education schools.
When asked why so few mental health clinics are housed in buildings with District 75 schools, a Department of Education spokesman said the locations are determined by principals and the mental health providers that run the clinics. 
There are about 330 psychologists and social workers working in District 75 programs. Their numbers have been reduced in recent years because of budget cuts. Ernest Logan, president of the union representing school principals, said he thought this was the real reason for many of the 911 calls.
"I do believe that principals need more resources," he said, referring to lack of social workers and psychologists. He said schools might send fewer kids to emergency rooms, "if they had professionals available to intervene before a situation escalated to a level that required a 911 call."
Fourteen-year-old Russell Whitaker, who has autism spectrum disorder, has seen the best and worst the system has to offer. He said he remembers going to the emergency room several times when he was enrolled at a special education school in Harlem.
"It's almost like there was a huge crime scene and then all the ambulance and police are coming, like it doesn't make any sense," he said.
Lakisha Brooks with her son Russell (Beth Fertig/WNYC)
Russell's mother, Lakisha Brooks, said he used to get angry enough to hit his teachers if they stopped him from writing in his journal during class. When he moved to another District 75 school his teachers developed a behavior plan with the help of Russell's therapist and there have been no trips to the hospital E.R.
"They are calm. They'll handle it," she said of the teachers. "If anything they'll call me, they'll notice something. I haven't gotten a lot of phone calls."
Russell is now going to a regular high school, the first time he's been fully included, instead of separated from his peers, though he will have extra supports.
There are estimates that 9 percent of New York City children between the ages of six and 12 have one of the following: attention deficit disorder, oppositional defiance disorder, bipolar disorder, anxiety or depression. And those are just the children who have been diagnosed.
The city is opening 20 more regular health clinics in schools that can offer some mental health services. Teachers can also get training from their union and the D.O.E. in crisis intervention, and the city offers a screening system to help teachers determine if students are potentially suicidal. This year, the Visiting Nurse Service of New York is sending a new mobile response team to the Bronx that can handle children in crisis. But until efforts are more closely coordinated in the schools, to prevent small behavioral problems from erupting into larger ones, experts said too many troubled kids will wind up in emergency rooms.
With reporting assistance by Jeannie Choi, Coulter Jones and Reema Khrais