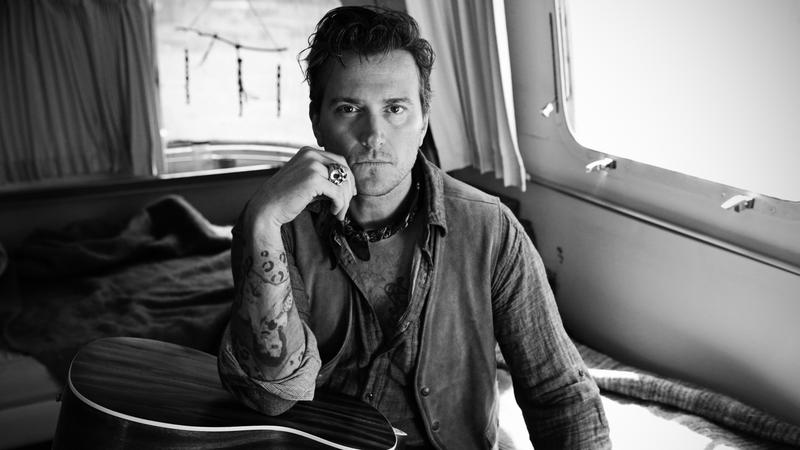 You might not know Butch Walker's name, but you certainly know his sound: The singer, songwriter, and producer has worked with some of the biggest hit-makers of the last decade, including Pink, Katy Perry, Weezer, and Keith Urban. You can find his work on the charts right now -- he produced the recent Taylor Swift song "Everything Has Changed," featuring Ed Sheeran, and he co-wrote and produced Fall Out Boy's "My Songs Know What You Did in the Dark (Light Em Up)."
But although Butch Walker spends much of his time behind the scenes, he's led his own bands for more than twenty years. A new documentary, Butch Walker: Out of Focus, sheds light on Butch Walker the frontman. He's also set to release a new EP, Peachtree Battle.
Walker talks about the documentary film, his new EP, and crafting pop hits for a living.
Interview Highlights
Butch Walker, on following his true passion — making his own music:
Honestly — and I know it sounds kind of silly for me to say — I love making the money from [writing and producing], but I don't care about it as much as I care about making music… I think a lot of people that don't know that might think, "Oh, that's funny, you sing too?" I heard that so many times of the last ten years. People saying, "You do your own music?" Like they're really surprised.
On writing songs that aren't necessarily pop hits:
[My fans] really like the narrative. They like the storytelling. And to me, it's always been about that. My favorite songwriters were that way. You didn't look at a Tom Waits catalog or look at a Dylan catalog or even Springsteen's vast catalog and say that all these were hits, because they weren't.

 
On the separation between his own material and the songs he writes for others:
If I'm going to write a song that's, say, loosely based on a fishing trip with my father when I was young, you're not just going to go pitch that to Katy Perry. It's not going to work. I respect the distance between those two, and it doesn't mean that I didn't grow up on AM and FM radio, because I did. That's why I embrace pop music and I embrace working on it for other people. But I just think for my own [music], I don't get that much satisfaction by making a super simple [song].