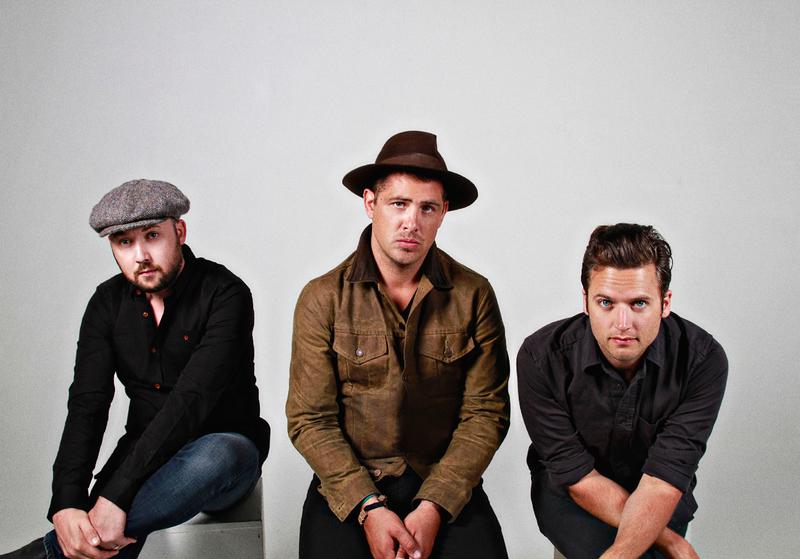 We Are Augustines released one of my favorite albums back in 2011, Rise, Ye Sunken Ships. Now a couple years later, they've cleaned up the band name: it's simply Augustines. This was the original plan, but that name had been taken, and only recently became available.  
The band has also just shared a new song online, "Cruel City," and it has Billy McCarthy's unmistakable voice, a relentless groove, and some very African-inspired choral singing. 
I emailed McCarthy to find out more about the song, and here's what he sent back:
"I don't know if I told you, I went to the Nandi Hills in Kenya. Phenomenal John. Got really inspired and at the same time NYC was kinda beating my ass (what's new :))

"Oh another funny note, I somehow got the keys to my elementary school music room to write in. They let me write there! I totally flew back to my small town (Auburn, California) and stayed with my old teacher on her farm and wrote the record there... Pretty amazing experience.

"I used to sing choir and play saxophone in that room when I was 9-12 years old. So out popped that song."
Well, I doubt very much that it just "popped out." It's a pretty intricate piece of production. But I also noticed that Spin's Web site referred to Augustines as a Seattle band, which struck me as odd, since I know the guys have been living in Brooklyn -- and actually not far from me.
McCarthy explains:
"Yeah I'm in Seattle. It's weird bro, everyone is so slow!! Horrible spacey drivers. But lots of parking and fresh vegetables."
So, new name, new town, new song. Up next, a new record -- also titled Augustines -- is due in January 2014. (I've heard it; it's great.) In the meantime, enjoy this teaser.