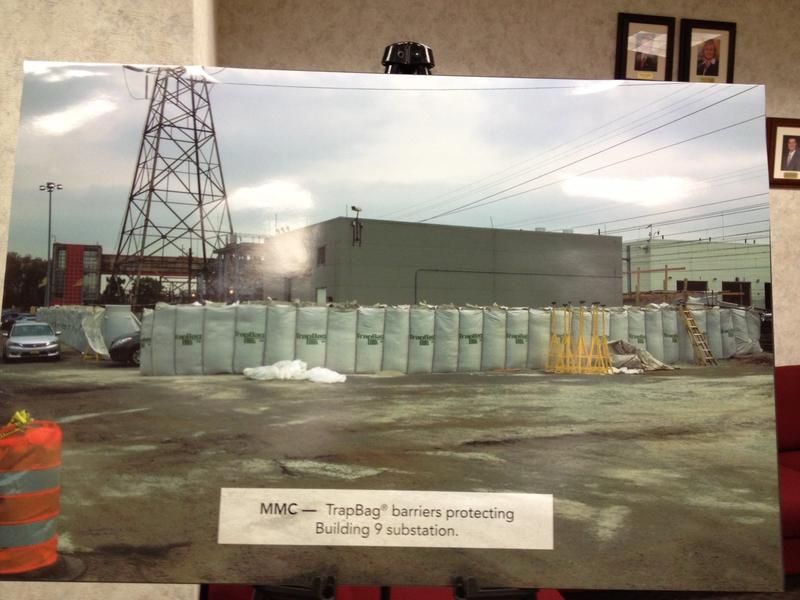 At its first public board meeting since word broke last month NJ Transit disregarded its own hurricane plan during Sandy, executives were sticking to their story.
A WNYC/Record investigation found that the decision to store trains in the Meadowlands came after years of missed warnings. But NJ Transit's hurricane plan -- released after the newspaper The Record sued the agency to provide an unredacted copy of the document -- calls for moving trains to higher ground and makes no mention of harboring trains at the Meadows Maintenance Complex.
--> NJ Transit Disregarded Its Own Hurricane Plan
When asked at Thursday's board meeting why the agency had not followed its plan, executive director Jim Weinstein wouldn't provide a clear answer.
"The MMC had never flooded before in history of NJ Transit, it was not identified as a flood-prone area, and the equipment was moved there," he said. "It is our largest maintenance and repair facility -- at any given time, whether it is an emergency evacuation period or just a normal day, there are at least 250 cars in there."
He added: "We now know -- we were informed by what happened in Sandy -- and we've made provisions to make sure that it doesn't happen again."
During Sandy, over a quarter of NJ Transit's rail fleet was flooded, frustrating commutes for months -- and costing $120 million in damage.
Weinstein said NJ Transit has updated its hurricane plan. (Note: earlier this month, WNYC filed a formal public records request with NJ Transit for its release.)
--> How NJ Transit failed Sandy's test
Sandy recovery work continues at the agency. Extensive remediation work is taking place at the Hoboken Terminal, which flooded with not only salt water from the nearby Hudson, but also "pollutants, bacteria, oil, gas, garbage," according to Weinstein.
The agency also spent $500,000 on sandbags to place around sensitive electric equipment at the MMC.