Bloomberg Brandishes Success of Post-9/11 Lower Manhattan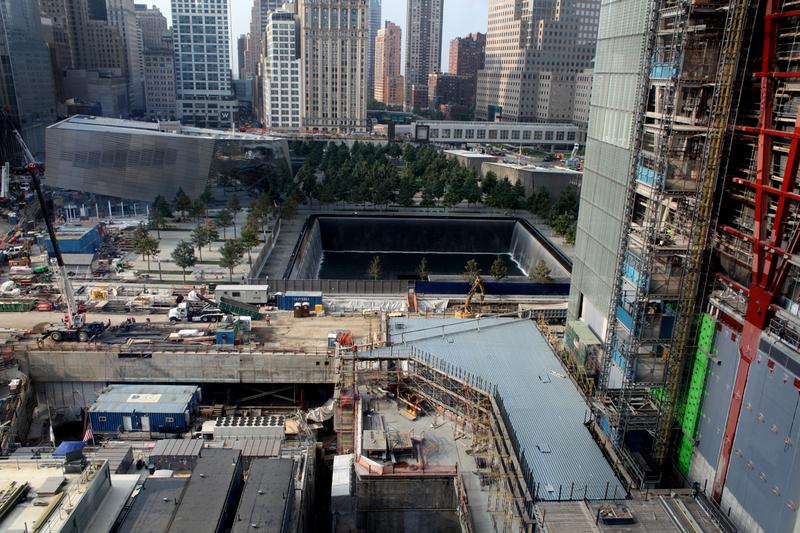 Mayor Michael Bloomberg took office months after 9/11, a time he said when many wondered whether New York would remain a financial and economic powerhouse. Staring out at the vast construction site at the World Trade Center from the 10th floor of 7 World Trade Center on Thursday morning, he answered his own question during a speech before the Downtown Alliance.
"Today, I think it's safe to say, together we succeeded beyond what anyone thought was possible."
Brandishing his legacy to a crowd made up of business and real estate interests in Lower Manhattan, Bloomberg ticked off a list of changes to the area that occurred on his watch.
He pointed out that Lower Manhattan has five new schools, a population that has tripled, a booming waterfront, 400,000 more private sector jobs than before 9/11, and a tech industry that is home to 600 companies.
"The overwhelming sense of anxiety that once filled the air here in Lower Manhattan – and all across the city – has been replaced by a sense of energy and renewal," he said.
The World Trade Center site below is still under construction, but Bloomberg noted the 9/11 Museum, 4 World Trade Center, the Santiago Calatrava-designed transportation Hub and 1 World Trade Center are expected to open next year. He said it is a feat which took the entirety of his mayoralty to complete. He addressed critics by comparing Lower Manhattan's redevelopment to Central Park.
"How many people talk about the fact that Central Park took three decades to complete? Or that it was expensive and over budget?" he said.
Bloomberg said he expected the city to see a record 53 million tourists this year, and noted that the murder rate is on pace to hit a level unimaginable to a previous generation of New Yorkers, below 400. But he warned New York City remains a prime target for terrorists.
Addressing the city's last major disaster, Sandy, he said it "raised the bar and increased the level of urgency" for the next administration. He pointed to his blueprint for storm resiliency, and his environmental platform, "PlaNYC," as good guides.
"The future is not preordained," he said. "It is ours to shape and to strengthen as best we can."