Lhota Kicks Off General Election Campaign at Chabad Center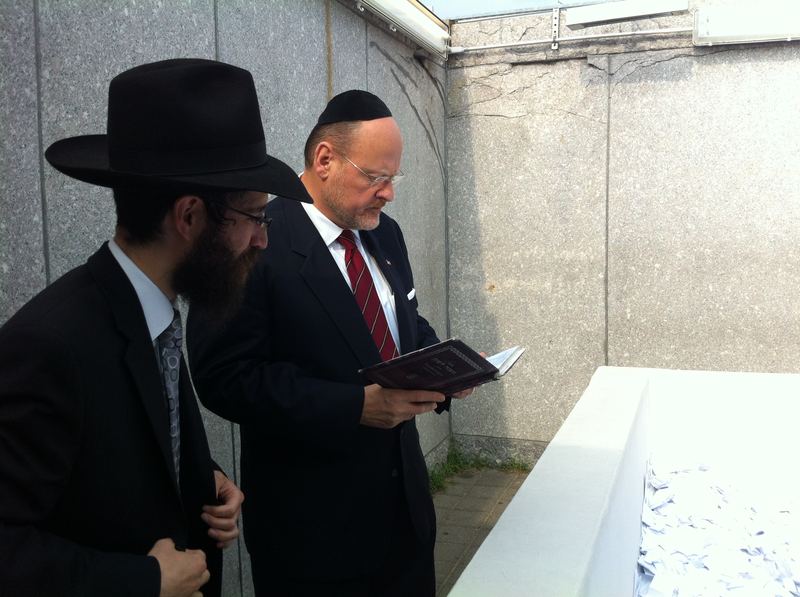 Republican mayoral candidate Joe Lhota visited a Chabad-Lubavitch center in Queens today, where he paid his respects to the late Rebbe Menachem Schneerson. Schneerson, a Chabad-Lubavitch leader, died in 1994. Thousands of people from around the world visit Schneerson's grave and leave blessings and prayers. Lhota also left a blessing, saying it was private but had to do with "the future of New York City."
Lhota also answered some questions about his campaign, saying he is seeking an endorsement from mayor Michael Bloomberg. "I've placed a phone call. He's bee very busy with all the 9/11 events," he said. "I'll talk to him in due time."

Lhota, who lost the majority of GOP voters in Staten Island, said he'll be campaigning there "vigorously" in the weeks to come and said he's confident he'll be able to gain the support of residents in the Republican stronghold by November.
He said his chances against Democratic first place finisher Bill de Blasio are "very good," adding the two candidates are "polar opposites" on almost every issue.