Thompson Campaign Chair Calls de Blasio Victory 'Decisive'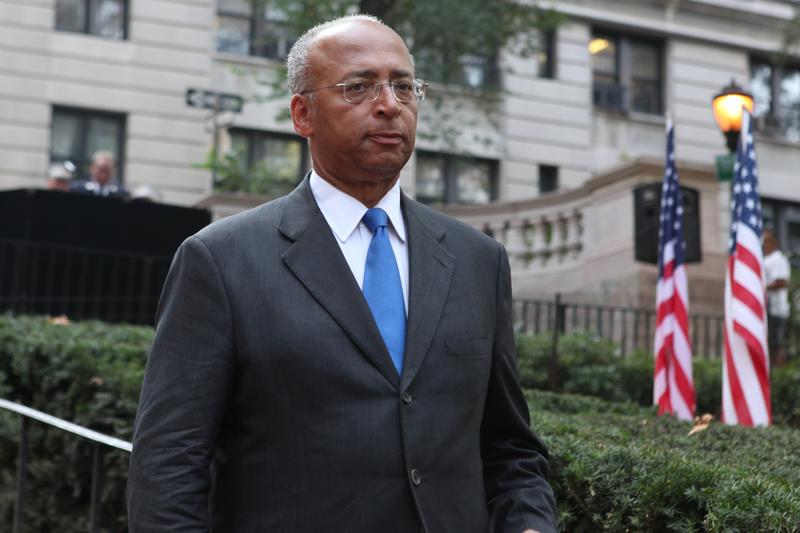 Bill Thompson's campaign chairwoman publicly strayed from the campaign script on Wednesday, saying rival Bill de Blasio had a "convincing" victory and that she thinks de Blasio "will ultimately emerge as the nominee of the Democratic party."  Merryl Tisch's early endorsement had provided a big boost for Thompson's credibility. But now she's backing away.
Tisch, who is the Chancellor of the State Board of Regents, spoke to reporters outside of the High School for Public Service in Brooklyn while on a back-to-school tour.
"I happened to look at the numbers and I think Mr. de Blasio won a very deep and wide, broad victory," she said, and added, "It's a convincing victory, and good luck. That's what elections are all about. I think the people have spoken. They've spoken decisively."
Tisch would not directly say whether or not she would encourage Thompson to concede. Thompson's campaign would not comment on Tisch's remarks.
Unofficial results show de Blasio with just over the 40 percent needed to avoid a run-off primary election. The official count, however, does not start until Friday. 
Speaking at the 9/11 Memorial, Thompson on Wednesday vowed to seek court supervision until the last ballot was counted and said he would stay in the race if de Blasio had 39 percent of the vote. But he's not backing down. "We're going to move into court today to order supervision over the ballot counting process over the next week."
Thompson said he has not sought the support of the other democratic candidates who lost on Tuesday.
With reporting from Stephen Nessen.