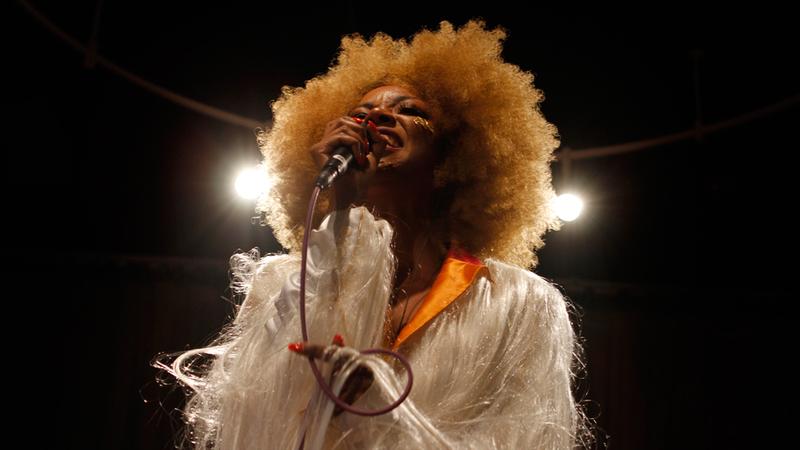 This segment originally aired on Sept. 13, 2013.
The U.K.-born daughter of Caribbean immigrants, Ebony Bones learned to love an eclectic amount of music from her youth. As a child, she helped her father sell music in a stall in Brixton Market. The singer-songwriter's new album, Behold, A Pale Horse, is packed full of electronic tweak-outs, Afropunk beats, and even makes use of a children's choir — showcasing her affinity for a diversity of sounds.
For more photos, visit Soundcheck's Tumblr page.
Set List:
"W.A.R.R.I.O.R."
"Neu World Blues"
"While the People S.L.E.E.P."