In Comptroller's Race, Money Can't Buy (Enough) Votes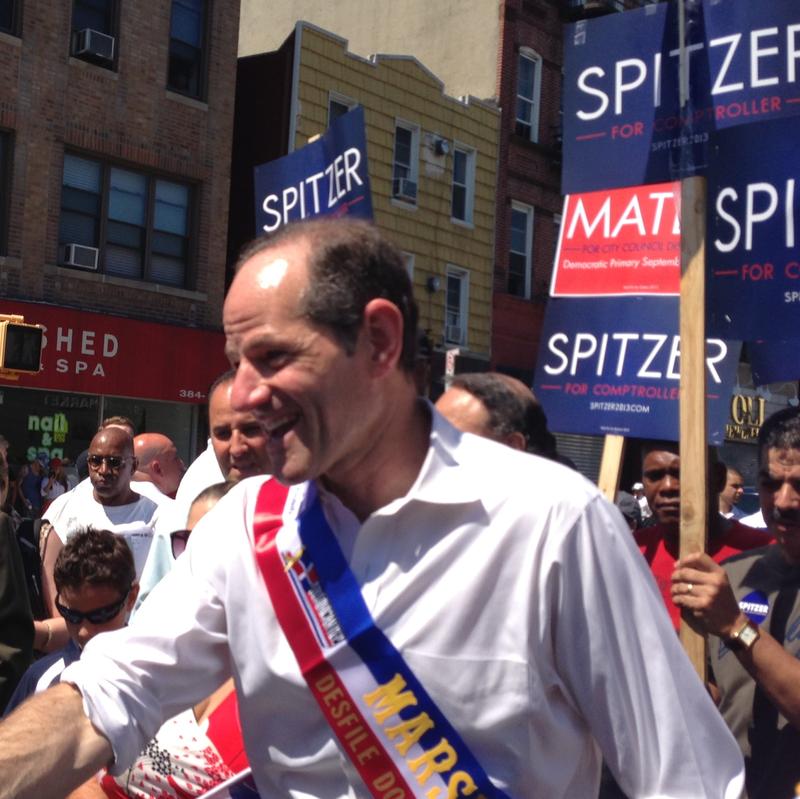 Despite outspending his Democratic rival about 5 to 1, disgraced ex-New York Governor Eliot Spitzer came up short in his bid to become New York City's next Comptroller.
Unofficial returns showed Manhattan Borough President Scott Stringer leading Spitzer 52-to-48%.
Spitzer entered the race just days before the deadline.  According to the Campaign Finance Board, he spent $10,805,842.54, much of it his own money. In contrast, Stringer spent just $1,994,508.89, raised from thousands of different sources.
Spitzer, a former Attorney General who became known as a fearless watchdog of the public's resources, initially led in most polls.  He enjoyed strong support from the city's African American community that continued through the campaign.
"He could have been in any other place, but he's here, tonight, he's here in Harlem," said supporter Walter Edwards, of Spitzer's decision to watch election results at the Mist entertainment complex in Harlem.
Many voters couldn't get past Spitzer's fall from grace.  About a year into his tenure as Governor of New York, he resigned in disgrace after sordid details surfaced about his visits to upscale prostitutes. Yet supporters shrugged off Spitzer's past, pointing to his independent streak and strong record as Attorney General. 
"Who around you is totally innocent, I don't know anyone….and if it's your personal life, what do I have to do with it," asked Edwards, when asked about Spitzer's checkered past.
With about 92% of the vote in, Spitzer thanked his supporters Tuesday night.
"I am proud to have run a campaign over the past 9 weeks, that many thought was incapable to mount from the very beginning when we had to gather petitions.  But we did it in a way to make me proud of the issues we fought for when I was Attorney General and Governor," said Spitzer.
After speaking alone in front of the microphones for about 2 minutes, Spitzer left the room to applause.  His supporters soon followed.
Scott Stringer will face a Republican and other challengers in the general election, but Democrats have held the comptroller's office for decades, and most agree he will sail into office in November.