12 Years Later, 9-11 Remains Still Making Their Way to Families
Tuesday, September 10, 2013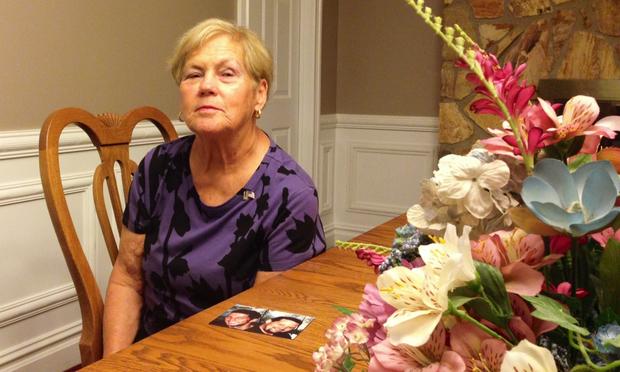 (Sarah Gonzalez/WNYC)
Twelve years after the September 11th attacks, the loved ones of 9/11 victims are still getting calls from the New York City Medical Examiner's Office about identified remains.
Sandra Grazioso from Clifton, N.J., said her family got one of those calls last week. Two more body parts belonging to one of her sons had been identified.
"An upper arm and shoulder and a tooth," Grazioso said. "A molar."
Grazioso lost both of her sons in the 9/11 attacks—Tim, 42, and John, 41.
According to Ellen Borakove with the New York City Medical Examiner's Office, about 8,000 individual body parts have not yet been identified from the 9/11 attack, where about 22,000 individual remains were recovered.
As more body parts come in, Grazioso's family has had to open up the casket of one of the brothers to place the additional remains inside.
Click the play button above to listen to the full story.
There are 37 stones along the Middletown World Trade Center Memorial Gardens in Middletown, N.J. One for each of the 9/11 victims who died in this city. John Grazioso is one of them. (Sarah Gonzalez/WNYC)
Sarah Gonzalez is the northern New Jersey enterprise reporter for WNYC and NJPR.