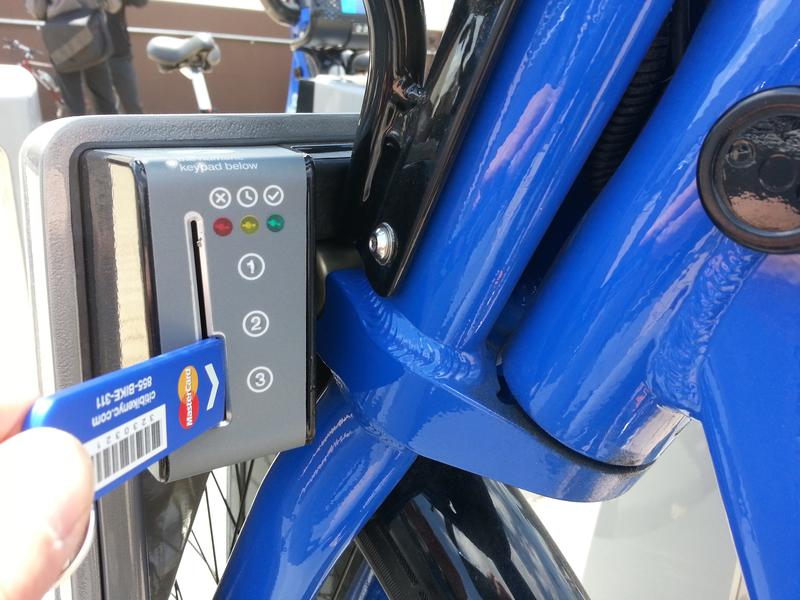 Tens of thousands of New Yorkers -- whether they are plugged into this week's Fashion Week offerings or no -- are already employing a hot new color for spring 2014 merely by hopping on a Citi Bike.
From WWD
According to Women's Wear Daily, the shade 'Dazzling Blue' was the most popular color in the Spring 2014 collection, used by over 17 percent of designers. The company says the color draws partial inspiration from the color of New York's Citi Bikes.
"This is a little more interesting than just another navy blue," said Leatrice Eisemann, executive director of the Pantone Color Institute, in a video on the company's website. "It has kind of an excitement attached to it...(it) tells us that even blue can be electric."
Pantone is an authority on color trends. The company surveyed the offerings at New York Fashion Week and deemed Dazzling Blue one of the "it" colors for spring 2014. (Note: right now, Dazzling Blue is a hot color but it's not Pantone's 'color of the year. The company won't make that announcement until December.)
Jessica Brewer, a spokesperson for Pantone, said that the company combs the world looking for color influences -- from the entertainment industry to travel to sporting events. "Citi being a well-know and reputable brand helped influence this decision," she said. 
Pantone's decision thrilled Citi Bike, which is sponsored by Citibank. The bike share program has been assiduously tracking Citi Bike's appearances at Fashion Week.

"We're tickled pink that everyone's into the blue," said Dani Simons, Citi Bike's director of marketing.