Art Talk: What's Hot in the Fall Art Season? White Men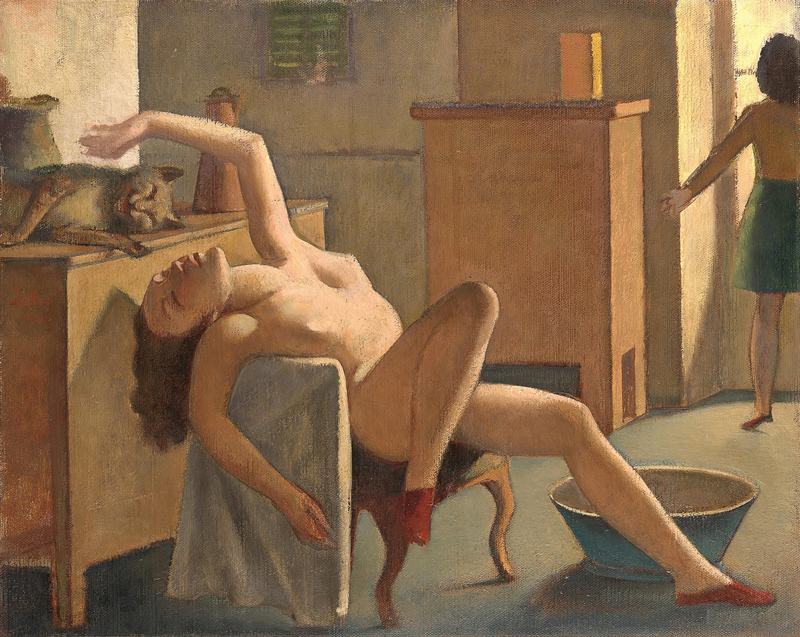 Most New York City museums are presenting shows highlighting male artists this fall, from Rene Magritte at the Museum of Modern Art and Robert Indiana at the Whitney, to Robert Motherwell at the Guggenheim and Balthus at the Met Museum.
WNYC's art critic Deborah Solomon is not pleased. "This is an art season that could make you think that the feminist movement never happened," she said.
Solomon explained she is particularly troubled by Balthus' work, which depicts young girls in erotic positions, with cats. "The question is, can the curator of the show, Sabine Rewald, somehow distract us from the creepiness factor and convince us that the aesthetic factor wins in the end?" she asked.
But there are some shows Solomon is looking forward to, namely the Magritte exhibit at MoMa, and the first New York survey of performance artist Chris Burden at the New Museum. "Chris Burden is really edgy. His most famous piece from 1971, "Shoot," actually consists of... he had a studio assistant shoot him in the left arm," she said.
Solomon also recommended "Chagall: Love War and Exile," which opened this week at the Jewish Museum. It presents the dark side of Russian-French artist Marc Chagall, known for painting flying cows and fiddlers.
The exhibit  features several works that Chagall did during World War II while living in exile in the United States. Solomon said his paintings of Jesus are particularly interesting. "He felt really a primal sense of identification with Jesus as a man who was physically tortured to death," she said. "And he seized on him as a metaphor for the suffering of Jews during World War II and the Holocaust."
Solomon asks: Should New York museums give equal time and equal space to female artists? Leave your comment below.
To listen to the whole interview, click on the audio link above.