SchoolBook
Public vs. Private: Parents Grapple with School Choices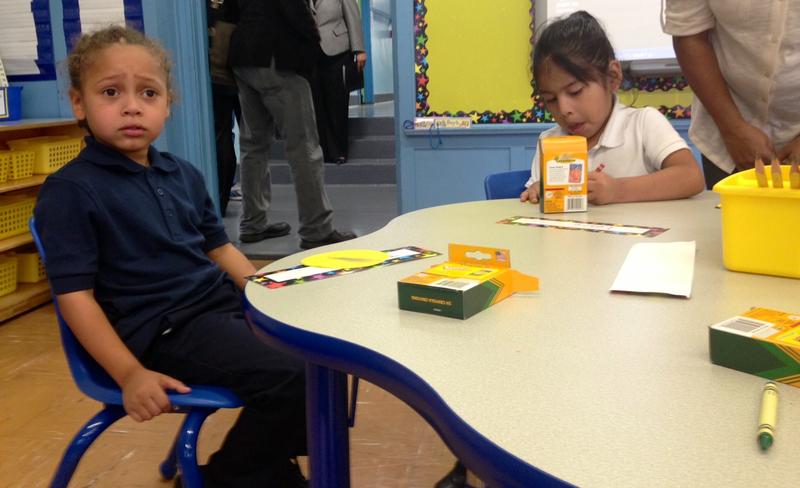 The Brian Lehrer Show opened the phones to parents who decided this year (or in recent years) between public and private school. Callers shared the ethical and financial struggles underpinning their choices. Take a listen. Share your thoughts.
The question resurfaced because of a Slate article that began with this sentence: "You are a bad person if you send your children to private school. Not bad like murderer bad—but bad like ruining-one-of-our-nation's-most-essential-institutions-in-order-to-get-what's-best-for-your-kid bad. So, pretty bad." That's from writer Allison Benedikt. Her manifesto prompted a range of responses on WNYC. 
"I feel the guilt that because I can afford it my daughter has a leg up," a New Jersey mother said about choosing private school. "I do feel that guilt but not enough not to do it."
One online commenter named Erin O'Keefe agreed with Benedikt. "If the middle and upper middle class abandon the public school system, it will no longer work for anyone! It is a civic responsibility to participate in a system that has the potential to work for everyone," she said.
She said both of her children attended New York City public schools and received "excellent academic experience, and perhaps more importantly, they were part of a community that included kids from radically different cultural and economic backgrounds. I do not believe that this would have been the case at private school, and it would have been a huge loss as far as their life experience."
A father on Manhattan's Upper East Side with two children enrolled in private school said he wished he didn't have to write large tuition checks but "I couldn't look in the mirror if I didn't."