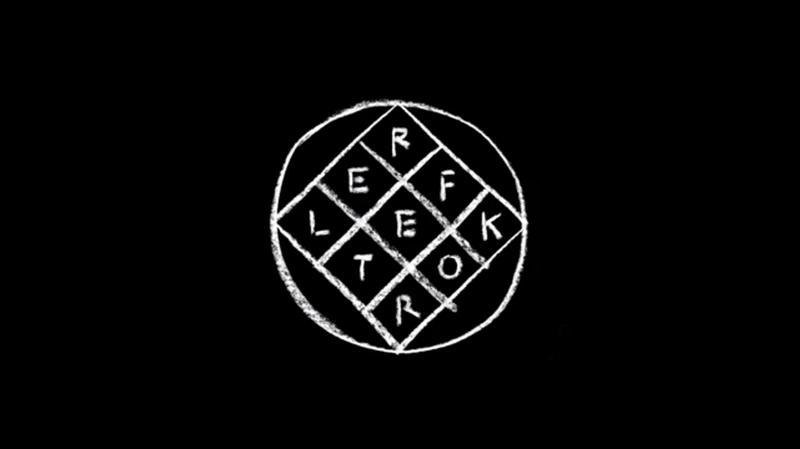 We're only at the very beginning of the Arcade Fire album cycle, but anticipation has been at a fever pitch for weeks. Now, at long last, after a slew of teases, misdirection, and leaks, Arcade Fire has finally released its new single "Reflektor" from its forthcoming album of the same name, Reflektor (out Oct. 29 on Merge).
In fact, the song arrives as not just one music video but two: One directed by Anton Corbijn, and the other, as an impressive interactive multimedia video.
The interactive video was filmed in Jacmel, Haiti by longtime collaborator Vincent Morisset, and depicts a young woman who travels between two worlds: hers and ours. And like Arcade Fire's previous interactive experiments for "The Wilderness Downtown" and "Neon Bible," "Reflektor" was built to be playable via a Google Chrome browser and your mobile device which can be used to control a shadow puppet in real time. (You can check that out, and information on how they made it, over at justareflektor.com.)
Watch the Anton Corbijn-directed video:
As for the song itself, "Reflektor" is a sprawling eight-minute disco-infused jam, produced by LCD Soundsystem's James Murphy, and featuring vocals by none other than one David Bowie. And as one might expect with that pedigree, "Reflektor" is one of Arcade Fire's most danceable, funky tracks yet.
Members of the Soundcheck team watched the video, listened to the song, and maybe even toyed around with the interactive and had these initial thoughts:
Good thing this song is so long (seven and a half minutes), because it takes a little while to get going. We knew going into this that Arcade Fire was working with producer James Murphy, the mad dance-music scientist behind LCD Soundsystem. So the strong dance groove shouldn't be a surprise; but it is, a little – mostly because it doesn't sound like Arcade Fire. But one of the band's signature sounds is the slow build, usually to a grand, almost cinematic climax, and that is what happens here. By the end of the song, we are squarely in Arcade Fire territory, but tellingly, we've gotten there by a different route. (John Schaefer)
I expected a fun interactive experience from Arcade Fire, but what I'm really impressed by is the band's fun, innovative, and almost Kanye-esque musical progression on this track. (Alex Kapelman)
Arcade Fire joins a year already brimming full of long-lead, mega-hype for big albums by big artists (Kanye, Daft Punk, Jay Z, Boards Of Canada and on and on). And yet, Arcade Fire's slow trickle of information about this fall's new album Reflektor managed to remain somewhat mysterious, at least, until it wasn't. Now bona fide Grammy winners, Win Butler, Régine Chassagne and company, finds themselves in the tricky place of being able to do whatever they want artistically. Luckily, the first single more than lives up to the white hot anticipation by finding something of a new musical direction: Funkier beats and a celebratory mood help enliven a pretty existential track about feeling like a reflection of a reflection. Strip away the nearly impossible to live up to Internet craziness, and Arcade Fire remains one of the most creative and rewarding bands around. (Michael Katzif)
Makes me feel like I'm in a discotheque. I've always danced to Arcade Fire songs alone in my room, but you could put this on at a house party and the right crowd would be really into it. (Julie Whitaker)
I'm not a card-carrying member of the official Arcade Fire fan club -- I kind of missed The Suburbs (I know, I know, sorry) and whenever I listen to their stuff I always feel like their vocals are mixed too low. But on their new song "Reflektor," I like what I hear: a doomy, rave-worthy piece that starts things off with Afrobeat drumming mixed into club-like beats, and later (quite a bit later, actually) moves on to a chorus that builds, crashes, and builds again. I also like the mix of French and English lyrics that reflect the band's Montreal roots but also echo in the song's stunning interactive video, which was filmed in Haiti. (Katie Bishop)