TN MOVING STORIES: Transpo News Links from Around the Web
Monday, September 09, 2013 - 08:00 AM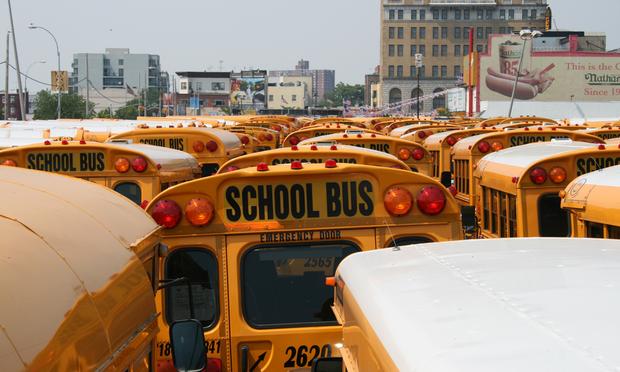 (Flickr user wheany)
TOP STORIES ON TN:
Brooklyn and Queens got some new bus lines. (link)
Did you see the subway kittens? Because you need to. (link)
More eye candy, you say? Check out these photos of a David Byrne-designed bike rack. (link)
LINKS FROM AROUND THE WEB:
Why are states lining up to oppose the American Airlines-US Airways merger? Two words: jobs and routes. (Forbes)
It turns out that 30 years ago, the Port Authority sold rights to the World Trade Center's name for $10. (The Record)
The U.K. is redesigning train stations in an attempt to cut down on suicides, of which there were 238 last year. (Guardian)
Fun fact revealed in Capital NY: "We have thousands of cats, literally thousands of cats, that are in the subway system every single day, day and night, scurrying across the tracks."  (Note: but are they all as cute as these two?)
Peugeot is trying to find replacement jobs for all 3,000 auto factory workers at a plant it's closing in France. (WSJ)
Essential reporting equipment for public radio reporters: a bike. "Nearly half of the 20 reporters in the newsroom of Philadelphia's WHYY use their bicycles to cover stories...so many that the station now provides helmets to cyclists on staff." (Current)
Reminder: as NYC schoolchildren go back to the classroom today, so to do the city's first speed cameras. The city will begin rotating 20 speed cameras outside of schools where speeding is a problem. (link)
Riding into the sunset: only Brazil still produces the classic VW bus -- but not for much longer. Meanwhile: prepare for prices of used ones to spike. (Spiegel)
Kate Hinds covers transportation for WNYC News.