Stringer, Spitzer Battle for Votes in Queens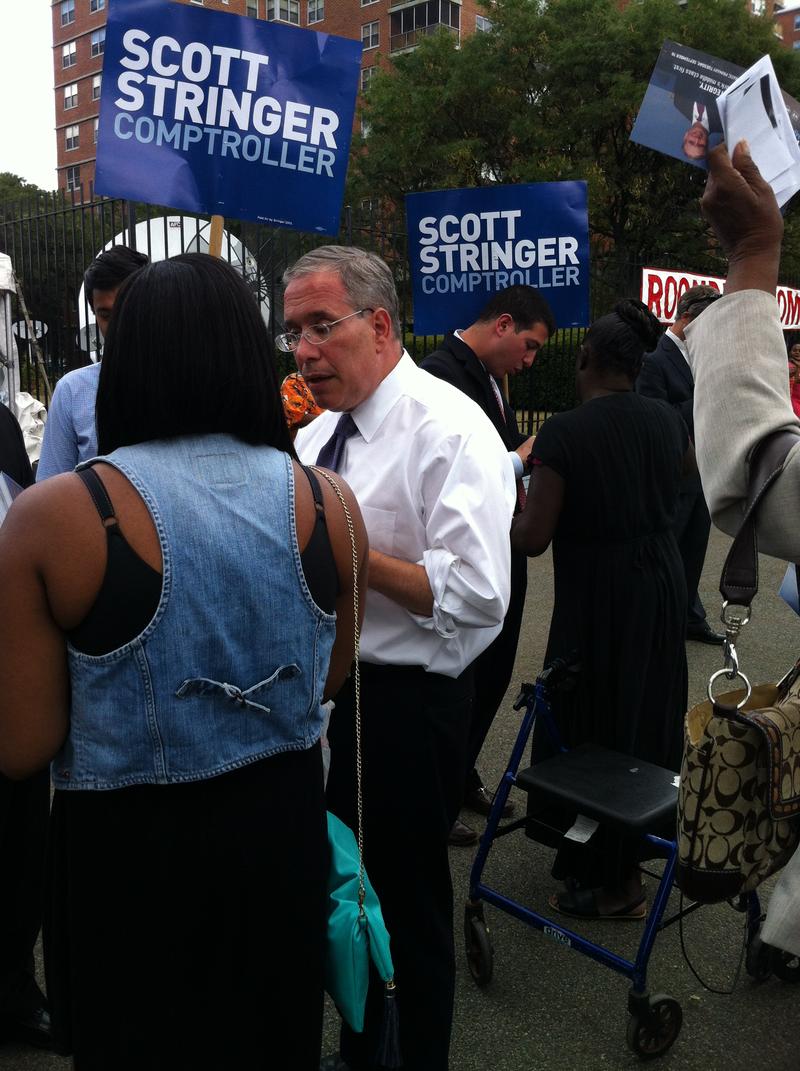 Sunday's fall festival at Rochdale Village in Jamaica, Queens had music, food, and plenty of candidates trying to woo the largely Democratic and black crowd. Would-be mayors, council members, and borough presidents turned out, as did the two Democratic comptroller candidates - Eliot Spitzer and Scott Stringer - who are in a virtual tie heading into Tuesday's primary.
Spitzer breezed in, shaking hands, complimenting hair styles and asking for support. More than a few of the hundreds who turned out for the event praised Spitzer as a fighter and said they didn't care about the prostitution scandal that ended his brief tenure as governor.
Stringer seemed to have much less recognition among the crowd, but he won some support from women who said they would not be voting for Spitzer.
The two candidates had a brief and awkward meeting where some uncomfortable jokes were exchanged. Spitzer left the festival quickly; Stringer walked the length of the festival, shaking hands and introducing himself.