The Takeaway
Five Years After the Financial Collapse, Is the Economy Still at Risk?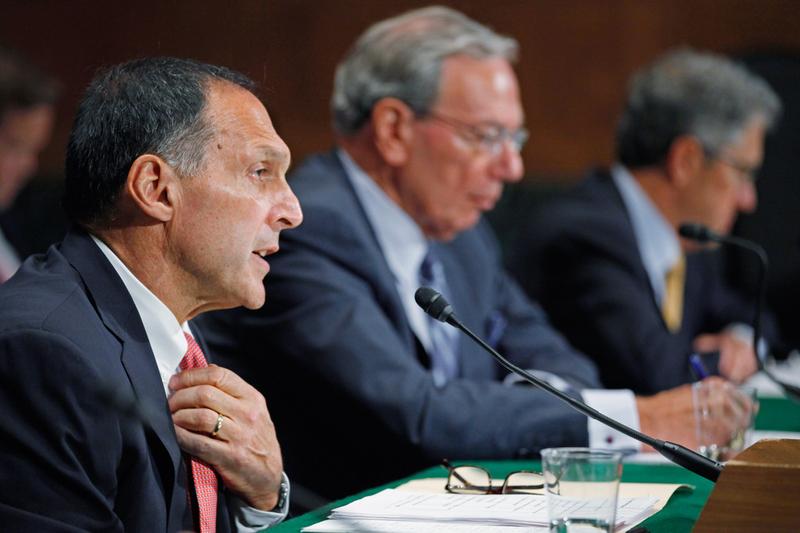 Five years ago this month, global markets were stunned when financial services firm Lehman Brothers collapsed. The bankruptcy filing remains the largest in U.S. history, with Lehman holding over $600 billion in assets at the time.
Half a decade later, we have Dodd-Frank, the most significant change to financial regulation in the United States since the Great Depression. But has enough been done to guard against another global financial crisis?
Anat Admati is the author of "The Bankers' New Clothes" and a professor of finance and economics at Stanford's graduate school of business.
She joins The Takeaway to discuss the climate that led to Lehman's collapse, the resulting financial spiral, and the security of the financial system today nearly five years after the collapse that triggered a global financial crisis.