Two Leading Candidates Duke It Out in Final GOP Debate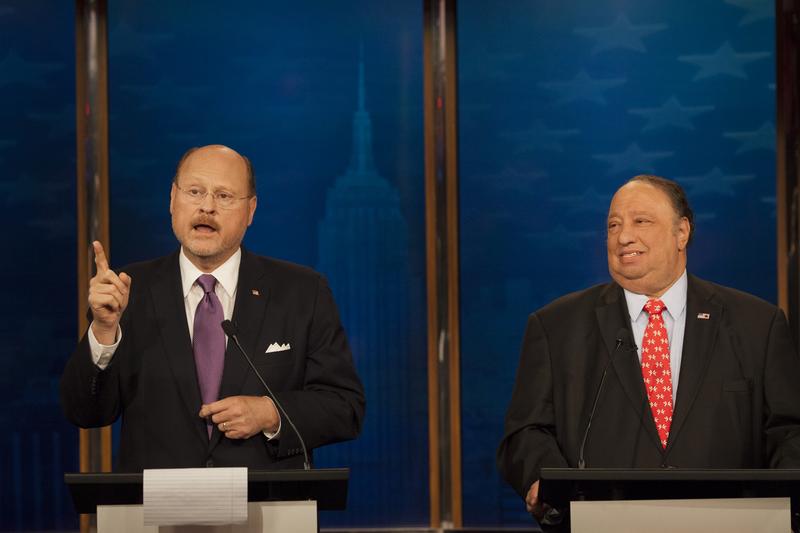 The top two Republican candidates for mayor argued over topics ranging from firefighters' safety on 9/11 to the safety of kittens recently rescued from subway tracks.
Joe Lhota, who served as deputy director of operations for Mayor Rudy Giuliani, came under fire for his performance on 9/11, with moderators asking him if he had responsibility for communications problems experienced by first responders, or the decision to locate the office of emergency management at a known terror target.
Lhota called the criticism "Monday morning quarterbacking," saying the World Trade Center was thought to be one of the safest places in the city. He then touted his performance in the aftermath of the attacks, getting food delivered to the city, garbage picked up and welfare checks out.
Gristedes owner John Catsimatidis was also questioned about his performance — in a recent debate, where he said, if his son was stopped and frisked, he'd want to know what he had done to provoke it. Catsimatidis said he would ask if his son was "walking funny" or "dressed funny."
Asked to elaborate, he said: "You know, if he had his pants half down with his underwear showing, if he had his hat turned backwards."
Throughout the debate, Catsimatidis lobbed questions at Lhota. But Lhota declined to ask his opponent anything, saying Catsimatidis simply makes up the answers he wants to be true.
The debate closed with a discussion of one of the hot-button issues of the campaign — why Lhota said he wouldn't have stopped subways to save two kittens trapped on the tracks. Lhota denied that he's the anti-kitten candidate, saying he loves animals, and furthermore, cats are smart enough to run away when they're threatened.
Then he made his exit, heading straight for a press conference with Giuliani.