SchoolBook
Travel Program Gives Students Newfound Independence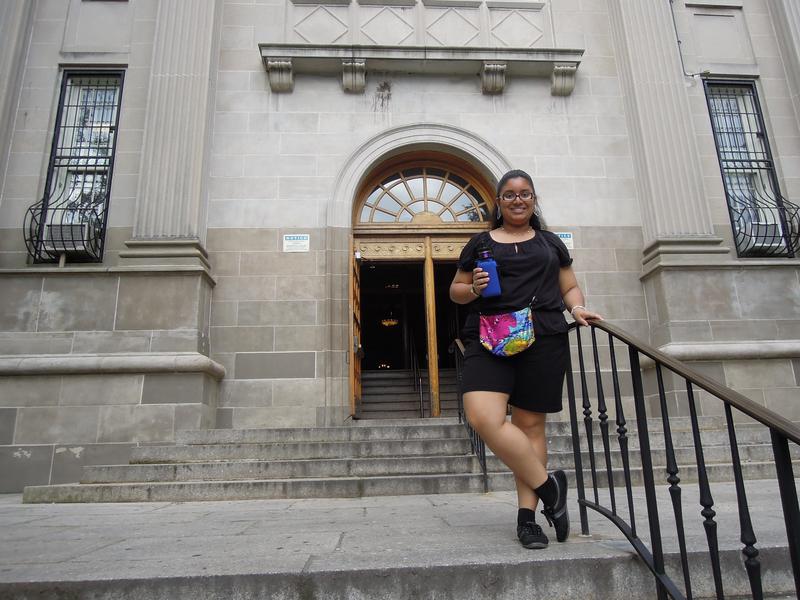 For the first time in her life as a student, Jennifer Arenas will not have to ride on a yellow school bus to and from school. She is 19 years old.
Arenas is on the autism spectrum. She attends a special education program at Bayside High School and is on track to graduate with a Regents Diploma in June. Like most teenagers, she yearns for independence.
"I mean, what yellow bus takes you to college?" she said. "Absolutely not."
The Department of Education's travel training program gives high school students with disabilities intensive instruction in using public transportation and interacting with the outside world independently, including making decisions about how to safely cross streets, how to resist talking to strangers and how to ask for help if lost. 
"We don't use the concept of 'safe' to smother a kid," said Peggy Groce, director of the travel training program.
Each year, the program trains about 300 students with varying disabilities. It has a waiting list of more than 100 students.
Arenas said traveling to school on mass transit will change her senior year dramatically, allowing her finally to join the yearbook club. Before, she had to be on the yellow bus at 2:30 p.m.
"I will get to shop by myself in the supermarket or in the mall, and stay after school to be in the program that I want to be in," she said. "I feel more independent and more grown up."
While many instructional programs cycle in and out of fashion, Groce's travel training program has lasting power; she helped start it more than 40 years ago. For perspective, that's 20 years ahead of the Americans with Disabilities Act, which protects people with disabilities from discrimination.
WNYC spent a day with Arenas as she practiced the trip from her home in Corona, Queens, to Bayside High School. Click play above to hear the full story.
(Jennifer Arenas kept a daily journal of her training, including her own illustrations.)