LICH Resumes Ambulance Service, de Blasio Declares Victory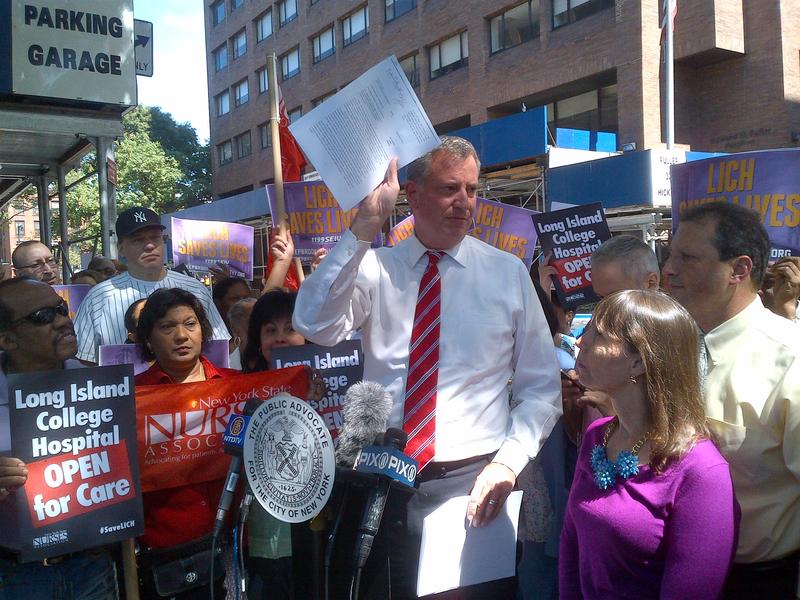 Ambulances are once again bringing patients into Long Island College Hospital in Brooklyn for the first time in two months.
Nurses, community groups and doctors celebrated outside the hospital, calling the move a victory in their legal fight to keep the Cobble Hill facility open. Even mayoral hopeful and Public Advocate Bill de Blasio took time out of his campaign schedule to mark the occasion, saying the community will benefit from the resumption of service.
"The emergency rooms around the borough will be less crowded and we'll have taken yet another step towards a long-term positive solution for this facility," de Blasio said. "So it's clear momentum is on our side now."
The executive director of the New York State Nurses Association Jill Furillo agreed. Furillo heads the union that filed the original lawsuit against the hospital's closure.
"There's going to be more of a consensus that the hospitals need to stay open for care and people need to have access to care in the communities they reside in," Furillo said.
SUNY, which operates the hospital, has tried to close the hospital multiple times, saying it consistently loses money.
Two weeks ago, a judge ordered SUNY to resume ambulance service.
So far, SUNY has not responded to requests for a comment.