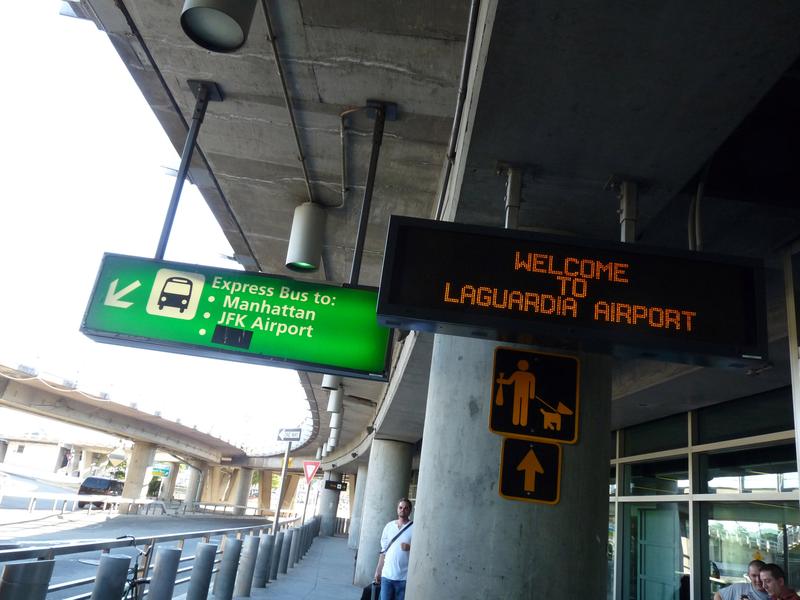 Remember when the MTA had to slash bus service in 2010 to close a budget gap? Now the agency is in a moment of growth, and it's not only restoring some of that cut service, it's adding new bus lines starting Sunday in Brooklyn and Queens.
The new Q70 limited will run to LaGuardia from the 61st Street-Woodside subway station, which also serves the nearby Long Island Rail Road stop. The Q70 is express and designed to connect the subway with the airport. Officials say it will be nearly 40 percent faster than the current Q33 which runs a similar route and will now have its route amended.
Map of the Q70:
A faster seat to LaGuardia has long been a NYC goal, and earlier this summer MTA chief Tom Prendergast called it "a high priority for sure." (Recently, however, a NYC DOT plan to convert part of the M60 bus route (which runs from Manhattan to the airport) into a bus rapid transit route was tabled.)
Brooklyn's growing waterfront is also getting a busing boost. A new B32 bus line will start running 7 days a week between Williamsburg Bridge Plaza and the Court Square subway station in Long Island City, Queens. Additionally, the existing B67 will extend to the Brooklyn Navy Yard from 5am to 7pm on weekdays.
Map of the B32:
These routes represent a $29 million investment the MTA made in the summer of 2012.
Map of the B67