Last Chance Foods: Super Sweet Stevia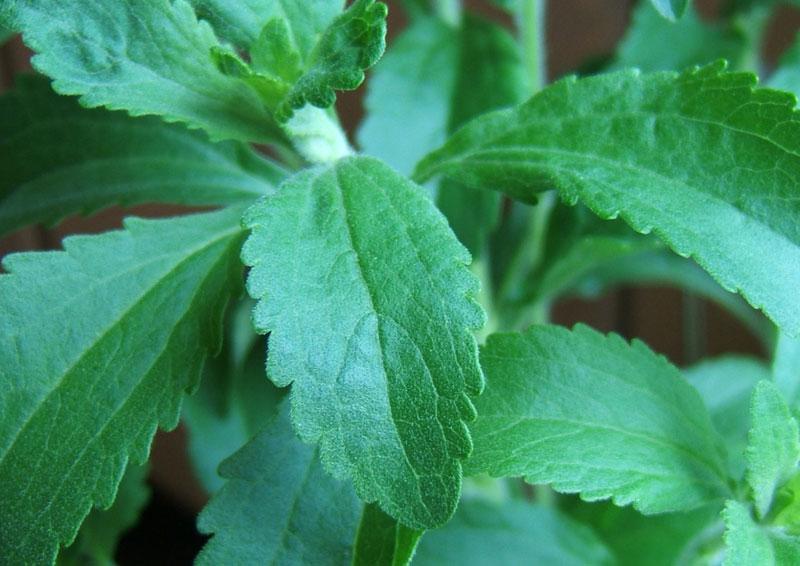 Put away those pink, blue, and yellow packets of artificial sweeteners. You can now get a sugar substitute that wasn't born in a lab: stevia. It is a leafy green plant, and it's 20 times sweeter than sugar, says farmer Ron Binaghi III, who grows it at Stokes Farm in Old Tappan, N.J.
Bingahi, a sixth-generation farmer, said that the appeal of using stevia is simple. "One of the great things about stevia is it is all natural," he said. "It is a living plant that we grow on our farm in Old Tappan. It's not something that comes in a packet."
Binaghi started growing stevia a few years ago, at the request of a pastry chef who wanted to make sweet, sugar-free cakes. "It's not a perennial around here. It's only an annual, so in the wintertime it does die," he said. It's easy to grow, though, and it might be possible to overwinter the plant in a greenhouse.
The best bet for having a homemade source of stevia year-round would be to dry it or make an extract. Bingahi explained that the pastry chef who initially asked him to grow stevia used the first method. 
"She actually laid it out on baking sheets, and she just put it in her oven at a really low temperature to dry it rather quickly," he said. "[Then she] chopped it up really fine, almost crumbled it just with her hands into a jar, and then it was easier for her to measure and get more exact amounts for her batter."
While stevia does tend to have a slightly bitter aftertaste, Binaghi said combining it with other flavors can mask that quality. In particular, he recommends making an herbal tea with lemon verbena and mint. "When you brew the tea, you actually don't get the aftertaste… because there [are] so many other flavors involved with the tea," Bingahi said.
(Photo: Ron Bingahi III/Stokes Farm)
He added that the recipe (below) is also particularly popular with his customers who have families. Kids like the sweetness and parents feel comfortable because it's caffeine- and sugar-free.
Binaghi just had one word of caution when it comes to using the leafy green: "Stevia is really sweet… so when you make a tea with it, you only need to use a very small amount." He explained that too much stevia can ruin a tea or a recipe.
In the ingredients list below for the Stokes Farm tea, for instance, there's only one sprig of stevia but four times as much spearmint and lemon verbena.
The Stokes Farm Summer Special
(Farmer Ron's secret drink recipe!)
4 sprigs spearmint
4 sprigs lemon verbena
1 sprig stevia (alter amounts to taste)
6 cups water
Wash your herbs. Strip all leaves off the herbs and put leaves into a medium sized saucepan. Discard herb stems. Add water to the pot, heat, and bring to a low simmer for about 20 minutes. Remove pot from heat and allow to cool for 20 minutes. Strain the liquid through a coffee filter and into a glass pitcher. Allow the drink to cool in the refrigerator. Serve over a glass of ice for a stronger herb flavor. Enjoy!