Why Students ... and Teachers Aren't All in Class by the First Day of School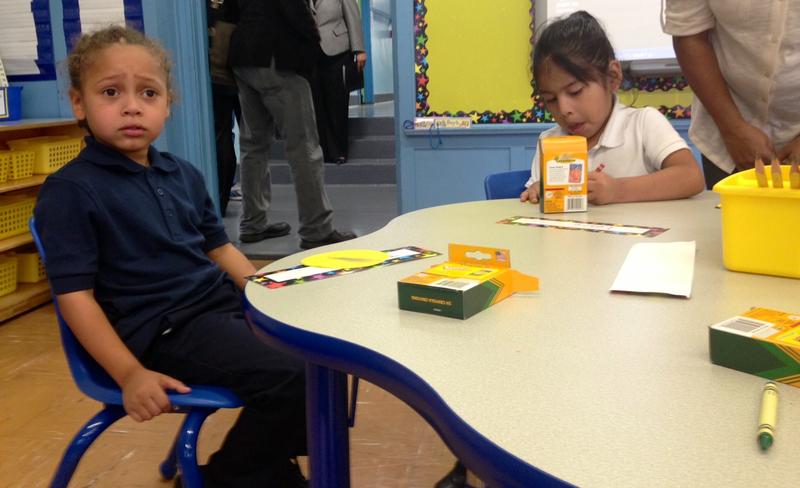 The head of New Jersey's largest school district says there is an epidemic among Newark students: They're missing classes in large numbers.
Close to half of all the students in the city missed 10 or more days of schools last year, according to a new report by Newark Public Schools.
The report does not differentiate between excused or unexcused absences, but Newark School Superintendent Cami Anderson says New Jersey's numbers are three times higher than the national average.
At Weequahic High School in Newark, a campus with 600 students, just 300 showed up on the first day of school Anderson says.
Why Teachers Aren't In Class Either
Attendance is not just a problem among students. During a back-to-school rally at Chancellor Avenue School, a K-8 renew school, teachers made a pledge not to miss class either. However, that doesn't mean all teachers are in their classrooms by opening day.
There are 30 school positions that still have not been filled in Newark, Anderson said. Most are teaching jobs.
Part of the problem is some teachers wait until the very last minute to notify schools they won't be coming back so they can keep health insurance benefits through the summer. A benefit they might not have if they resigned in June.
"We don't have enough incentives to ask them to do it earlier," Anderson said. "We tried to put a number on our contract but folks want to stay on payroll and keep their healthcare."
The district offers financial incentives for teachers who give schools a 60-day or 45-day notice.
Still, on Monday of this week, 80 teachers in Newark notified their schools that they would not be coming back. Anderson says that's not a lot of time to find replacements.
It is a national problem. In Florida, for example, some districts started their last school year with 100 to 150 teacher vacancies.
Newark's Goal: Cut Absenteeism in Half
Currently, if a student in Newark misses three days of class in a row they maybe get a robo-call.

The superintendent is now requiring each school in the city to set an attendance goal and create an accountability system for students – and possibly parents.
"I want you to knock on five doors and tell them about the Attend Today, Achieve Tomorrow campaign," Anderson announced to a crowd of parents and students at Hawkins Elementary School. "People who need to hear from you."
She asked parents to stop students if they see them off-campus during school hours.
Newark Public School Student Absences Per Year  vs Nation
(Newark Public Schools)
More from the report:
- K-8th grade students missed more than 300,000 days of school last year.
- Four out of five students attending traditional high schools (not magnets or alternative high schools) missed 10 or more days, which classifies them as chronically to severely-chronically absent.
- 60% of high school students missed more than 20 days of school. 
Nydiqua Johnson is a junior at West Side High. She says there is only one real way to get students to stop skipping class.

"Rewards," she says. "Like a week of no homework or something like that. That would help."