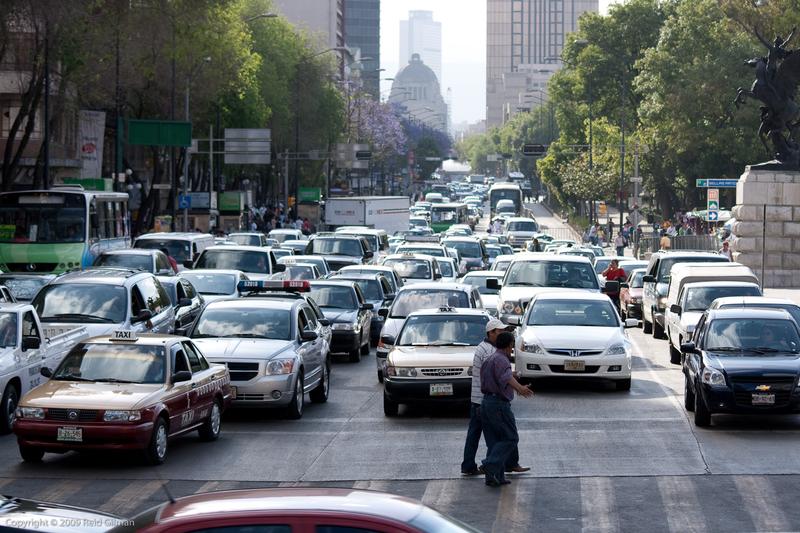 TOP STORIES ON TN:
NYC Trumpets 2012 Street Statistics: More Transit, Less Traffic (link)
Subway Kittens Land on All Four Paws in Brooklyn (Warning: this story is rated SQ for SQUEE alert)
Check out this list of the 2013 TIGER grant award winners
And: watch a video of Congressman Bill Shuster (R-PA) taking a long ride in a driverless car.
TOP STORIES FROM AROUND THE WEB:
In Mexico City, commutes can be six hours long and car traffic has beaten the city's citizens into resignation. Sample quotes from the story: "Every red light revealed much the same — distracted driving amid chaos." "Streets and highways have morphed into human retention ponds." Meanwhile, the middle class keeps buying cars and the government keeps building roads. (NY Times)
Massachusetts is re-energizing a dormant rail link linking the Seaport District and the Back Bay. (Globe)
Nearly a month into the 60-day cooling-off period intended to give BART and its unions time to negotiate a new contract, the two sides are back to exchanging accusations instead of proposals. (SF Chronicle)
Seattle may use its expected $14.8 million windfall from speed-enforcement cameras to engineer safer pedestrian routes for schoolchildren. (Seattle Times)
Houston got a $10 million TIGER grant to extend a wharf. (KUHF)
Meanwhile, Charlotte's streetcar project lost out on a TIGER grant -- which put DOT secretary (and former Charlotte mayor) Anthony Foxx in the position of touting another city's streetcar project. (WFAE)
New recording revealed: the driver of the train in this summer's Spanish rail crash phoned a colleague to admit he was speeding immediately after the derailment. (BBC)
Meet the winners of the first-ever Laggy awards, which recognize the Long Island Rail Road lines with the worst delays. And the golden Laggy goes to...the Babylon Line. (Newsday)
Story: "3 ways the automotive industry will change by 2020." But perhaps 'change' is a strong word, as 1) is "Your fully autonomous car is not coming anytime soon" and 2) is "The internal combustion engine is hard to beat." For 3), read the story in Fast Company.