Explainer: How to Vote on Primary Day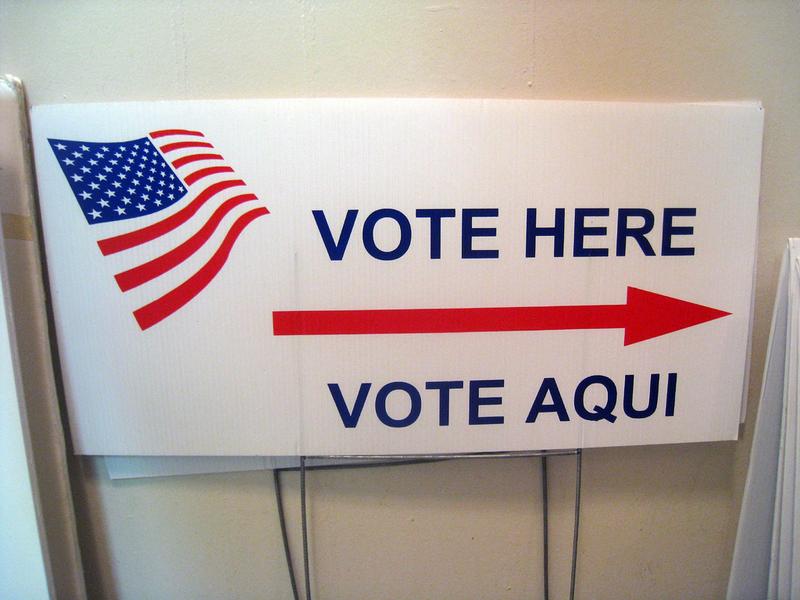 After months of campaigning it all comes down to this: registered Democrats and Republicans will pick their candidates for mayor, comptroller, public advocate, and in other local races in the Primary Election on Tuesday, September 10. Here's what you need to know about voting on primary day.
1. Who can vote?
You must be a registered Democrat or Republican to vote in the September 10th primary. If you are registered to vote, but not registered with a political party, you can only vote in the general election in November.
2. Is there still time to register for the primary?
Nope. That deadline passed in August. But there is still time register for the November 5th general election. Here's more information about how to register.
3. Ok, I am registered with a party, but I don't know where to vote? 
There are a few options. You can use the poll site look up function on the New York City Board of Elections website. Just enter your home address in the box on the left side of the screen and click on the right response when it appears on the right.
The New York City Campaign Finance Board also launched a new mobile platform NYCvotes.org.  This site will also bring up poll site information.
TIP: When you write down your poll site address also note the number of your Assembly District. Those two pieces of information will help you move faster through your polling site, skipping the line at the information desk and going straight to the table where you sign the poll book.
4. Are we really using those old lever machines?
Yes. Yes we are. In short, it stems from concerns raised by the much-maligned Board of Elections over whether they could run the primary election on the optical scanner machines and turn them around fast enough for a run-off election two weeks later. The Board managed to convince state lawmakers, who needed to approve the change, that the only way to ensure a problem-free primary was to bring back the old lever machines and add one more week between the primary and run-off . That possible run-off date is now October 1. 
But this is only a temporary solution.  The scanners will be back for the general election.  Here's lots more about those old lever machines.
5. So how soon will we know who won?
The polls close at 9 p.m.. Theoretically, the Board has more experience with these old machines so the results should come in in a timely fashion. But to stay on top of the returns from every neighborhood across the city, check out the latest right here on our website wnyc.org/election.