SchoolBook
Ripple Effects from School Bus Strike May Affect Start of School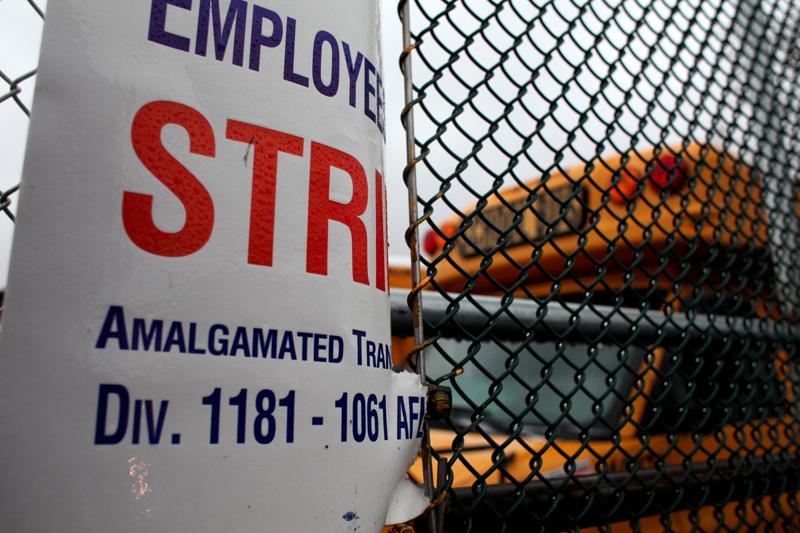 When school resumes next week there will be several hundred fewer school bus routes, according to sources representing the largest 20 school bus companies. This comes after a court injunction ordered companies to restore pay cuts enacted after a month-long strike by drivers and matrons.
Hundreds of drivers and their matrons picketed last winter calling for employee protections in future city contracts.
After about four weeks, everyone went back to work without the changes. The city claimed a victory.
In March, all contract talks were suspended and school bus drivers pay was slashed by 7.5 percent, matron's pay by 3.75 percent and holiday pay was cut entirely.
This affected 8,800 drivers and matrons who are part of 1181 Amalgamated Transit Union and work for one of 28 school bus companies in New York City.
Last week, Eastern District Judge Kiyo Matsumoto issued an injunction, suspending those cuts, claiming members of 1181 were having difficulty paying their bills and feared losing their homes or going bankrupt.
Now, the union is claiming a victory.
A spokesperson for the bus companies said the judge's ruling could mean financial ruin, and predicted a difficult start to the school year, with fewer routes available for both regular and special education students.
A Department of Education spokesperson denied there was any cut in service.
"We are providing the same amount of service as last year and we have not consolidated routes," she said. "We provide service to all eligible students. When new students enroll in our schools and are eligible for service, we provide them with service and add buses where appropriate."