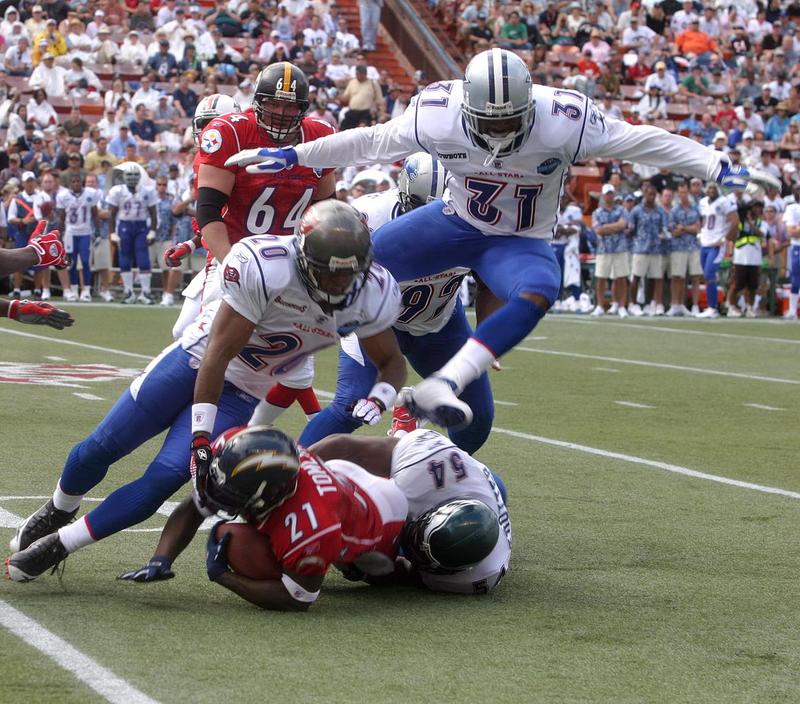 Here's a sports stat that will make your brain hurt: .594 per game. The sport is football, and that number refers to how many concussions National Football League (N.F.L.) players suffered on average in each game of the 2011 season.
Here's another number: 765,000,000. That's how much the N.F.L. agreed to pay out in a massive settlement over a case brought by more than 4,500 players and their families over the long-lasting effects of head-injuries suffered by players.
Many of those players have  developed severe neurological problems, and they accused the N.F.L. of concealing what it knew about the dangers of repeated concussions.
The terms of the agreement sate, however, that the settlement is not to be regarded as an admission of guilt by the League.
Steve Fainaru, a senior writer for ESPN, has extensively covered the N.F.L.'s battle over concussions.  He's the co-author, with his brother Mark Fainaru-Wada, of the forthcoming book "League of Denial."  A FRONTLINE documentary of the same name, produced by our partner WGBH and based on Fainaru's reporting, airs October 8th.