Baby Slain in Stroller, Pols Reflect on City Policing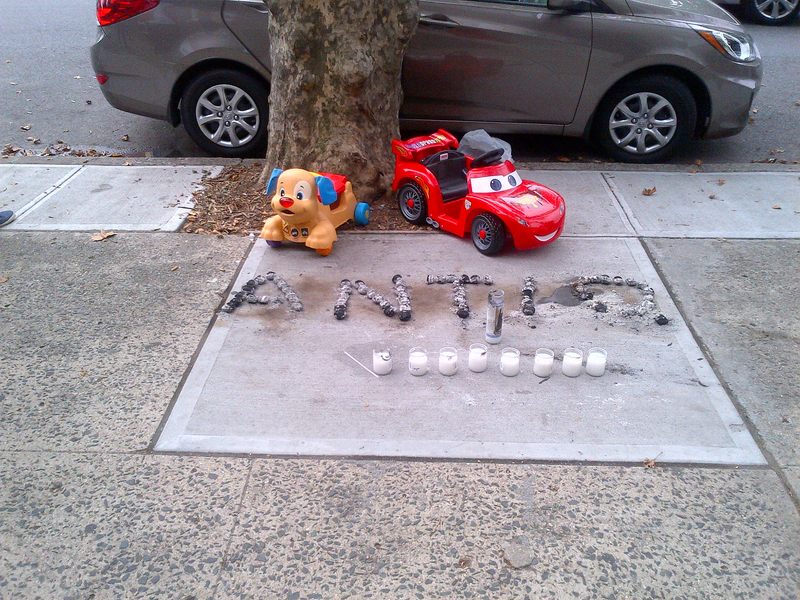 As New York City police are investigating the shooting death of one-year-old Antiq Hennis -- who was killed in his stroller while on a walk with his parents Sunday evening -- city politicians are using the tragedy to debate the city's policing tactics.
In a press conference this morning, Police Commissioner Ray Kelly related the details of the gruesome event, which happened at 7:20 p.m. on the the northwest corner of Livonia Avenue and Bristol Street in Brownsville, Brooklyn.
Kelly said the four bullets were most likely intended for the child's father, 21-year-old Anthony Hennis, who was not hit.  He also said there may be a gang connection -- and that Hennis isn't cooperating with investigators.
Mayor Michael Bloomberg said the tragedy proves the need for stricter gun control laws.
"When background checks aren't conducted on gun sales, weapons flow to the illegal market and into the hands of people like last night's shooters," he said.
He also said the incident proves the need for the city's stop and frisk tactics to continue without the changes ordered by federal Judge Shira Scheindlin. The mayor repeatedly made reference to the reduction of the murder rate during his tenure, and credits it to policing.
"Illegal weapons are going to continue to land in our streets, and as long as that is happening, we are going to have to continue to have our police officers use the proactive policing tactics that have cut murders and shootings to all-time lows in this city," he said.
Bloomberg did, however, acknowledge that these facts provide "cold comfort" to the families of the victims.
City mayoral candidates Christine Quinn, Bill deBlasio, and Bill Thompson all said Monday they believe reforms to stop and frisk should still move forward.