The Takeaway
Kerry: "High Confidence" Syria Used Chemical Weapons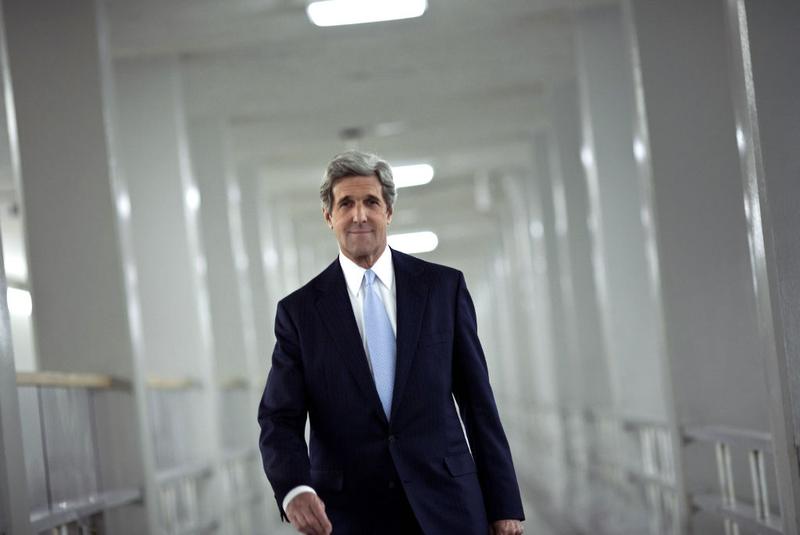 In recent days, those watching as the White House prepares a response to developments in Syria have seen similarities when looking at the run up to the Iraq War 10 years ago. 
"The president believes it's important for us to consult with Congress and we've done that in a robust way," White House deputy press secretary Josh Earnest told reporters Thursday. 
But as the president continues to contemplate what action the U.S. will take, many analysts say the process looks all too much like what happened in 2003. 
Bill Keller, former executive editor of The New York Times reflects on the similarities between the decision to go into Iraq and the lessons the U.S. has learned—and those it clearly hasn't.
Update: Kerry Speaks on Syria
Secretary of State John Kerry addressed the world on Friday afternoon, saying that the United States had "high confidence" that the regime of Bashar al-Assad carried out a chemical attack last week outside of the Syrian capital of Damascus. Kerry said that the U.S. government now knows that at least 1,429 Syrians were killed in the attack, including at least 426 children.
This attack was not the first, Kerry said, adding that the regime likely used chemical weapons multiple times this year. The question, Kerry said, is what we in the world will do about it.
"This crime against conscience, this crime against humanity, this crime against the most fundamental principles of international community, against the norm of the international community, this matters to us," Kerry said. "And it matters to who we are. And it matters to leadership and to our credibility in the world. My friends, it matters here if nothing is done. It matters if the world speaks out in condemnation and then nothing happens. America should feel confident and gratified that we are not alone in our condemnation and we are not alone in our will to do something about it and to act."
Kerry said that the worsening conflict should be addressed through a diplomatic process of negotiation. 
"Because we know there is no ultimate military solution," said Kerry. "It has to be political. It has to happen at the negotiating table. And we are deeply committed to getting there."
Read the full transcript of Kerry's remarks here or watch the full press conference, courtesy of the Washington Post, below.