Fast Food Workers Bang the Drum for Higher Pay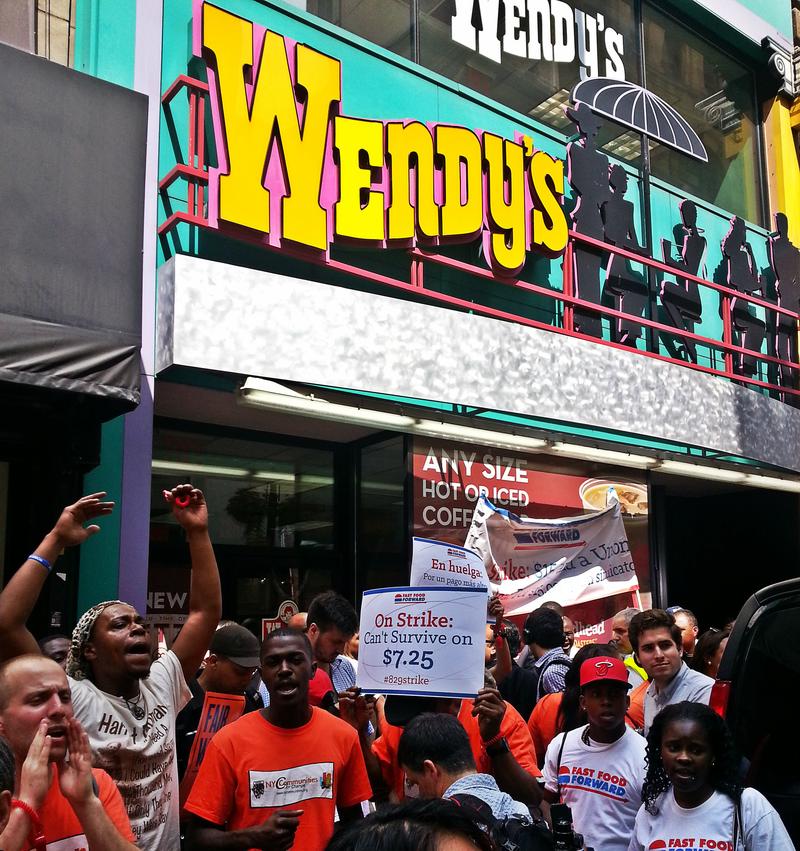 Hundreds of workers protested Thursday outside fast food restaurants from three different chains in Manhattan. Wendy's, McDonald's and Burger King are the targets of a nationwide day of action by groups demanding higher wages for workers and the right to form unions.
Tamara Green, a cook at a Burger King, said the $400 she makes each month isn't enough to support herself.
"If I didn't have government assistance and my beautiful mother, I don't know where I'd be today 'cause without her I'd be literally homeless," Green said. Green lives in her mother's home.
Shaniquah Davis, a worker-trainer at a McDonald's, said that doubling her wages to $15 an hour would enable her to quit public assistance. "I would be able to do something for my life, do something for my daughter," she said.
The National Restaurant Association has said that any effort to raise wages could mean fewer jobs.