Spitzer Downsizes Image in Bid for NYC Comptroller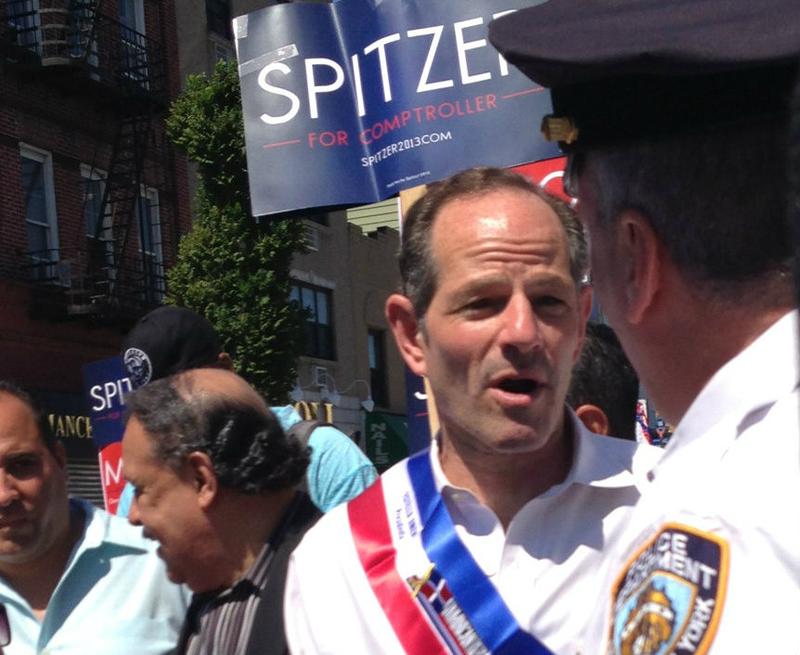 Former New York Governor Eliot Spitzer is working to integrate his widespread name recognition and larger-than-life persona into his campaign for the more detail-oriented, smaller role of New York City comptroller.
Spitzer is a former New York Attorney General who earned the name "Sheriff of Wall Street" for taking on banks and predatory lending issues. He went on to become the governor of New York in the 2006 election.  But he resigned in 2008 after admitting to paying for sex with prostitutes. 
"The challenges of coming back are real," admitted Spitzer, as he campaigned at First Bethel AME Church in Harlem. "Emotionally, there are people out there who don't like me." 
Spitzer entered the Comptroller's race late, in July, and is financing the campaign himself. He's appeared on numerous national television shows to talk about his campaign. When campaigning, he freely asks voters for forgiveness for his former transgressions.
"I've seen the peaks of having big titles, and the valleys of having paid a price for some things I did that are wrong," Spitzer told the congregation at the Tabernacle of Praise Cathedral in East Flatbush, Brooklyn. "You learn more when you're down and out," he added to applause from the crowd.
The comptroller is the city's chief fiscal officer, who oversees the approximately $137 billion invested in the city's pension funds. The city pays fees to investment managers to invest the money. Spitzer has said he will transform the comptroller's office into a watchdog of the people's money.
"We're now paying $400 million in fees.  I would use [the office] as a vehicle for change," said Spitzer.
The comptroller also audits city agencies to ensure dollars are spent wisely, and certifies government contracts. 
Spitzer's opponent in the Democratic primary, Manhattan Borough President Scott Stringer, has been endorsed by three major newspapers. But he lacks the name recognition of his opponent.  For example, as of Wednesday, @Stringer had 2,280 Twitter followers. @Spitzer had 7,231.
Stringer is also trailing Spitzer by 19 percentage points in the latest polls.  
Though many see little in common between the role of Attorney General and Comptroller, Spitzer emphasized their similarities.  He said both roles offer opportunities to change corporate governance.  
"[Comptroller] is a more subtle approach than civil or criminal litigation, but the great power of ownership is something we have failed to take advantage of and ownership trumps either prosecution or regulation as a way to get corporate change," said Spitzer.