Celebrating "I Have a Dream" in Times Square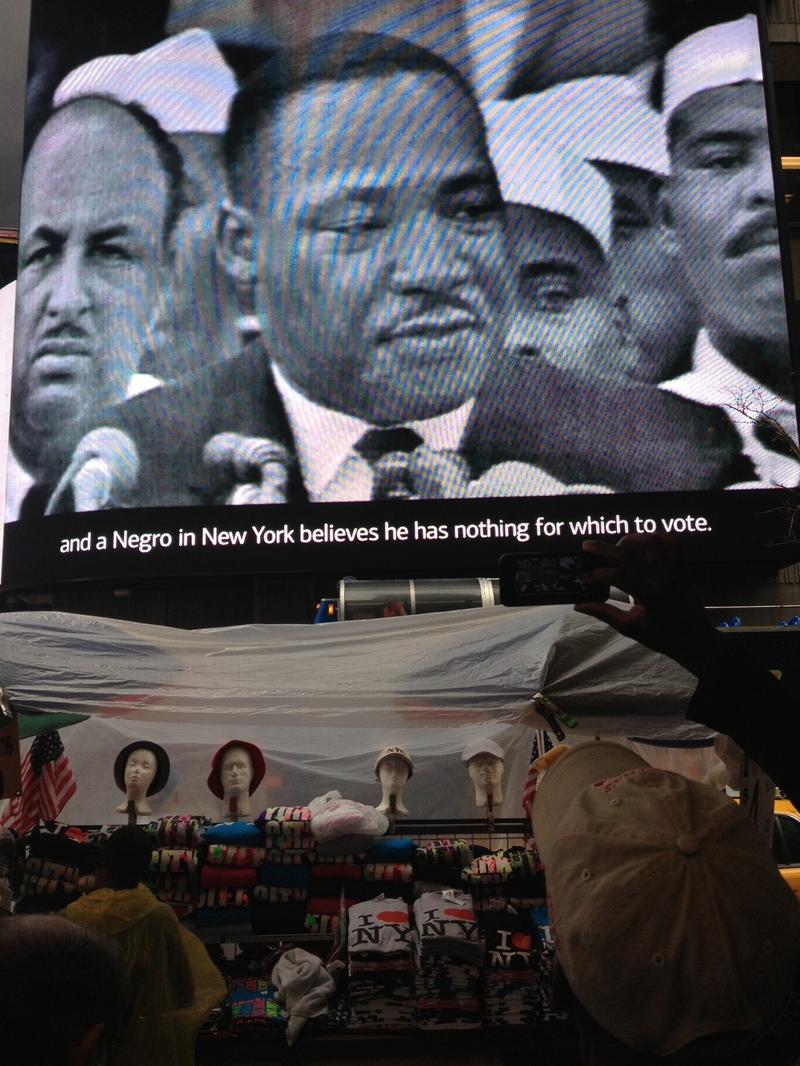 Hundreds of people braved the rain in Times Square Thursday to watch on a Jumbotron as President Obama addressed the country to commemorate the 50th anniversary of the March on Washington, as well as a rebroadcast of the famous speech Dr. Martin Luther King Jr. gave that day in 1963.
Because of the rain, most people left immediately after King delivered his final, rousing words: "Free at last! Free at last! Thank God Almighty, we are free at last!"
But a few speech-watchers lingered, including Lennox Ali, 64, a bus maintenance worker and member of the Transit Workers Union. As others scattered, he continued to stand in the pedestrian plaza at 46th Street and Broadway, staring up at the blank screen for several minutes, seemingly deep in thought.  "Part of that dream — I can feel most of it. I would love to see people unite more. No wars. No killing each other," he said.
Dihann Williams, 23, said she had a similar dream. "It's kind of far-fetched, but I'd have to say world peace. I pray about that all the time," she said.