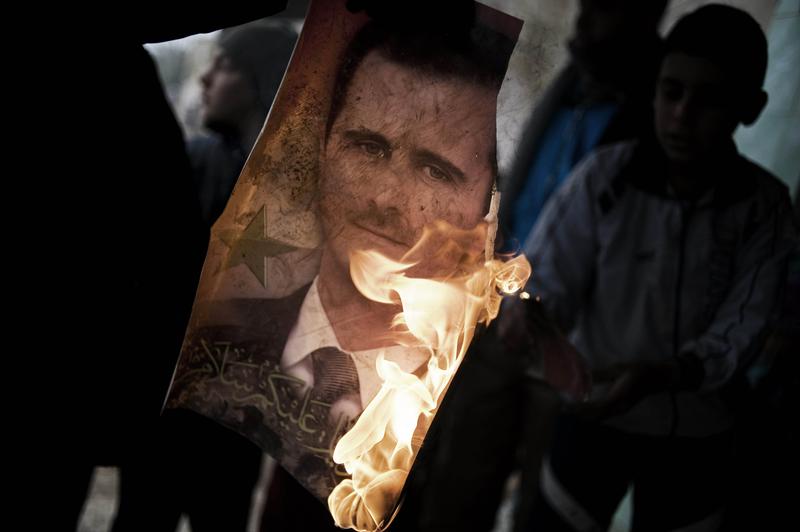 Amid growing evidence, a western response to the Syrian government's use of chemical weapons is now imminent.
And while the U.S., Britain and France have called for the use of force in Syria, United Nations inspectors remain on the ground there.
On Wednesday, Syria's ambassador to the U.N., Bashar Jaafari, reported evidence of three previously undocumented instances of chemical weapon use on August 22, 24 and 25, again in the suburbs of Damascus.
Some critics view the timing of the revelations as a stalling exercise and believe the United Nations Security Council must take long overdue measures toward humanitarian intervention.
"We believe that it's time the United Nations Security Council shouldered its responsibilities on Syria, which for the last two and a half years it has failed to do," said British Foreign Secretary William Hague in a news conference on Wednesday.
Meanwhile, Russia has continued to block efforts towards any military response against Assad's government, testing whether the U.S. will consider the use of force without a U.N. mandate.
Ambassador Christopher Hill is dean of the Korbel School of International Studies at the University of Denver, a former U.S. ambassador to Iraq, and a former U.S. special envoy to negotiations over Kosovo and North Korea.
Hill says that in Syria "it behooves us to hit these people & hit them very hard," adding that the U.S. cannot allow Assad to go unpunished.