MICROPOLIS: Revisiting the 1963 March on Washington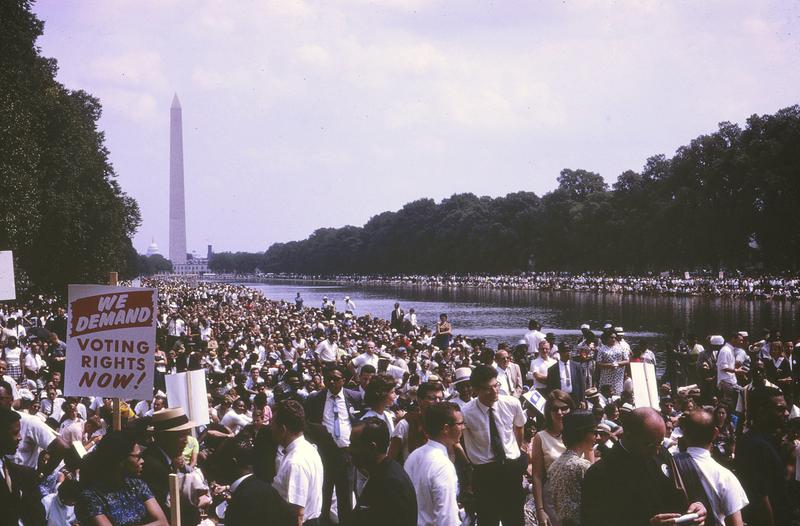 The March on Washington  — 50 years ago today — brought a quarter million demonstrators to the nation's capital, but it was planned and coordinated right here, in New York. It was an enormous logistical operation, years before cell phones and email, and it all happened uptown, in an office on 130th Street in Harlem.
The New York contingent was so big that the MTA ran extra subway trains after midnight. Hundreds of buses set out for Washington from across the city.
Black firefighters made the trip, having been trained by chief organizer Bayard Rustin in non-violent crowd control. So did local cops: Bayard's aide Rachelle Horowitz, who served as transportation coordinator, said officers were allowed to travel without their guns for the first time, because Mayor Robert Wagner lifted a city ordinance just for the occasion.
Mildred Roxboro, an NAACP activist in her 80s who grew up under segregation in Tennessee, said  the amount of effort that went into the event corresponded to the mounting tension within the civil rights community.
"The feeling was that we have been pushed to a precipice here," said Roxboro, "and we have got to do something to get the conscience of this nation involved, so it can be understood that this cannot continue."
For the full Micropolis story, listen to the episode above.