The Takeaway
Fires Continue To Rage At Yosemite National Park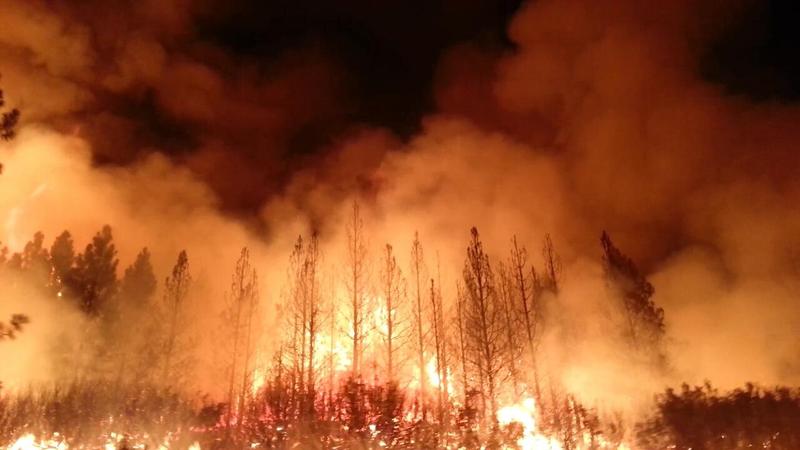 They call it the Rim Fire, and it's been nearly two weeks since it started burning around Yosemite National Park.
This is the seventh largest fire in California history and covers over 280 square miles—an area larger than the city of Chicago. While there have been no evacuations yet in Yosemite itself, the fire has threatened many neighboring towns, and even San Francisco's power supply.
For local residents, correct and up-to-date information has been at a premium while they've watched and waited out the blaze. Groveland, CA resident Christina Wilkinson manages a Facebook page for locals that has served as an essential resource of up to the minute information. She joins The Takeaway to tell us what she's seeing on the ground.