Middle Eastern New Yorkers Divided on U.S. Involvement in Syria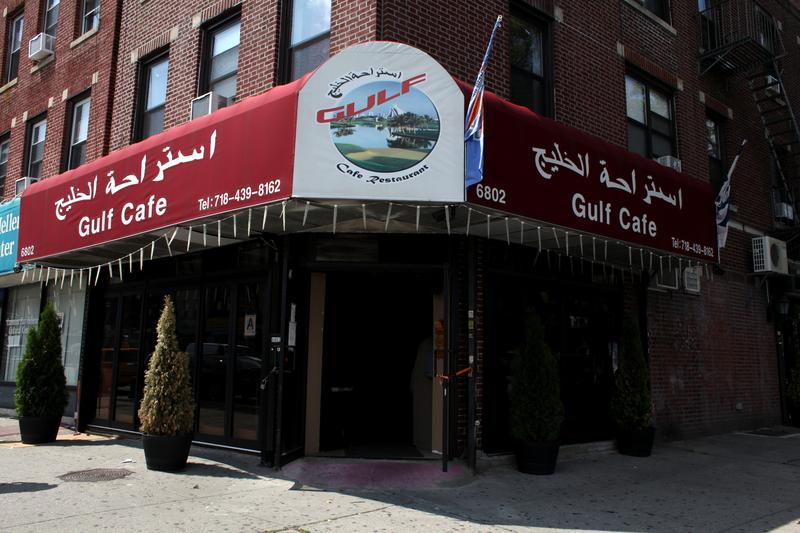 As the U.S. weighs a possible military intervention in Syria after an alleged chemical attack on civilians outside of Damascus last week, immigrants in the metro area from countries involved in the Arab Spring are divided about how involved the U.S. should be in Syria.
At the Gulf Cafe in Bay Ridge, Brooklyn, an old Egyptian comedy played on the flat screen TV, and a few local residents browsed laptops. Syria was on everyone's mind.
"I think nothing is worse than what's happening now," said 48-year-old Egyptian immigrant Samy, who declined to give his last name. He said he believes that any intervention is better than what Syrians are facing now.
"Whatever happens, I don't know if it's going to be worse, maybe it's going to be bad for awhile, at least there's a chance it's going to be better," he said. 
Shaking his head, Mohamed Sh, 28, disagreed with Samy. He said America should use anything but force in the ongoing Syrian conflict. "Too much people will die," he said. "They [America] can help about the money, they can help about workshops, but not the army," he said.
On nearby 5th Avenue, Iraqi immigrant Nadia Khalid said that the statements of U.S. officials reminded her of the early days of the 2003 Iraq war. "I'm sorry to say, they had no background about Iraq, they thought we are desert and cows and camels and there is no city," she said.
The 36-year-old lived in Baghdad, near the Green Zone and was an interpreter for U.S. forces, before escaping for New York. She said she'd support America if it does attack Syrian military forces, because Syrians need help.
"They don't have the good life, so they expect America to be the good hand, the father hand, hopefully they're going to do something," she said.
 Fehmi Khairullah, a Syrian who now lives in Hawthorne, New Jersey, said he hopes the Obama administration will attack the Syrian regime out of humanitarian obligations. Khairullah was politically active online last year, when the Syrian civil war began, but he's shifted to humanitarian work now. He's given up hope for political change through protest.
"We have to set our priorities," he said by phone. "Political actions are not going anywhere."
Khairullah is a doctor who's no longer active on social media, so as to avoid detection from Syrian authorities. Instead, he works with a few contacts in Syria directly. "When people are dying and we know another chemical attack might happen tomorrow, we have to find some masks and send them urgently to Syria," he said.
But back in Bay Ridge, Keith Matarrese, 41, said he has a cousin in the Navy, and is tired of the U.S spending money on foreign conflicts.
"I think we should keep our nose out of it. How many more conflicts is this country going to get into," he said. "The money we spend in war, we could solve world hunger."
Matarrese is not from the Middle East, but he said that if allegations are true that Assad's government forces used chemical weapons something should be done. But it shouldn't be led by the U.S.
"The people in the Middle East need to band together and deal with their own problems, we got to stop being the police of the world," he said. 
However, like others in Bay Ridge, he agreed that Syrian civilians need to be protected.