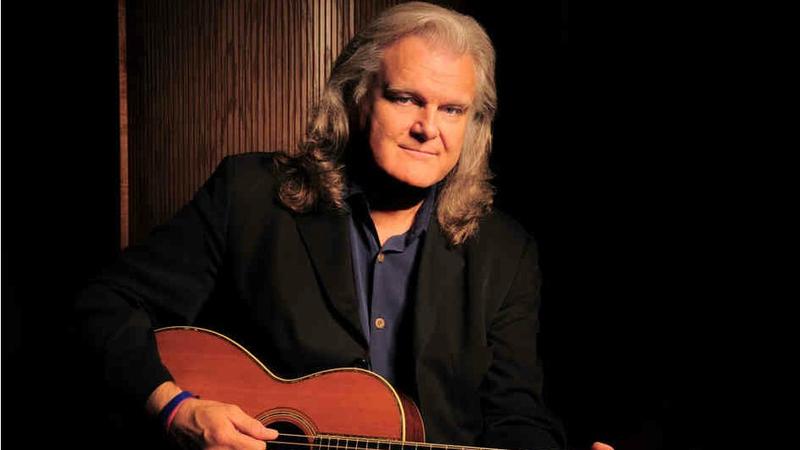 From an early age, the multiple Grammy-winning musician Ricky Skaggs knew he was going to play music. A he tells it in his new memoir, Kentucky Traveler: My Life In Music, the country and bluegrass star picked up a mandolin at just 5 years old. By the time he was in his teens, he was traveling and playing with some of biggest names in bluegrass.
Since then, he's won fourteen Grammy awards -- and has topped the US country charts over and again. But in recent years, he's gone back to his first love: bluegrass. He discusses his family's long Southern lineage, his prodigious childhood, and his many collaborations, including his latest album with Bruce Hornsby.
Interview Highlights
Ricky Skaggs, on tracing his family history back to the 18th Century:
They were hunters. They sold their goods. Henry Skaggs did well just selling hides and stuff. [In the] 1760's and '70s, [the Skaggs family traveled] into Kentucky, into Tennessee. They were actually through the
Gap
before [Daniel] Boone came through in the '70s. He was a Henry Skaggs wannabe.  

On his desire to instill a knowledge for bluegrass history in young musicians:

My heart so beats for young kids to know what I know. I want to pass that along. I want to pass that down. That's important to me, to do that. I want them to go back to the same well that I went to because that well is there. And thank goodness for iTunes…. If you want to know about bluegrass, go back and listen.
 
On learning how to become a bandleader after backing Emmylou Harris:
 
I don't know if it was confidence or the maturity. Something had changed there…. I go from Emmylou, from a band member, now to a frontman. I gotta front my own show. That was not an easy thing either: learning how to emcee, learning to carry a band and do all that kind of stuff, [after] having everything done for me in Emmylou's band.
Watch a 7-year-old Ricky Skaggs perform with Lester Flatt and Earl Scruggs on the Martha White Show (1961):