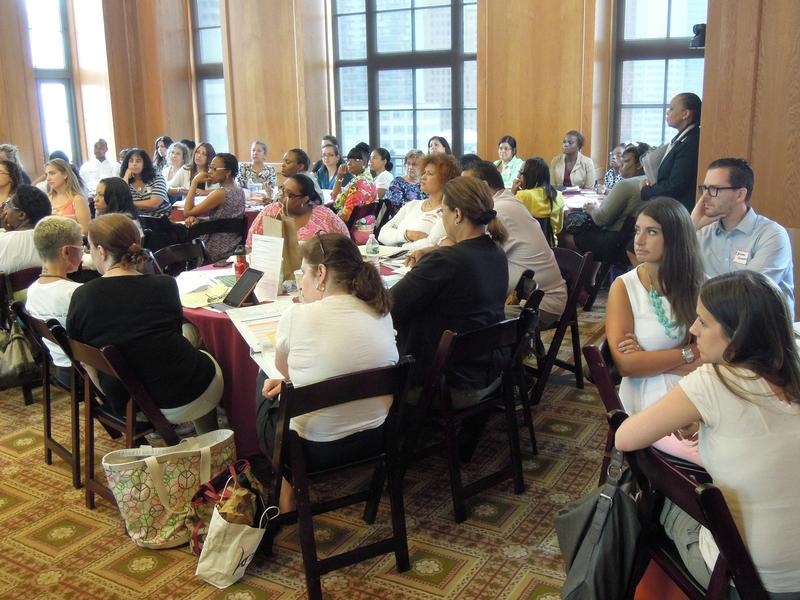 Three years after the city made it harder for teachers to get tenure, just over half the number of teachers who were eligible in the 2012-2013 school year received the job protections. Just three percent of teachers were denied tenure outright, while the rest will stay on probation until another tenure review next year.
The city's Education Department announced Tuesday that 53 percent of nearly 4,000 teachers up for tenure received it. That number is down slightly from 55 percent last year. In the 2006-2007 school year, 97 percent of teachers were granted tenure.
But while the D.O.E. has been granting tenure over the last few years to fewer teachers at a time, 44 percent of teachers in this year's pool were granted an extension on their tenure decision. That means a total of 97 percent of teachers eligible for tenure will still return to the classroom.
Schools Chancellor Dennis Walcott pointed to a "higher bar" and more rigorous tenure rules instituted three years ago for the decrease in teachers earning tenure outright.
"If you turned back the clock, tenure was an automatic right and not something earned," Walcott said in a written statement. "But that's changed. We expect more of our teachers as we raise the bar for students like never before. I want to congratulate all those who were granted tenure."
The president of the teachers' union, Michael Mulgrew, issued a response criticizing the D.O.E.'s tone and raising the issue of teacher turnover.
"Since 2007 the DOE has extended the tenure process for many teachers and slightly increased the tenure denial rate," said Mulgrew in an email. "But its self-congratulatory announcement ignores a more important issue. In the teeth of the worst recession in decades, more than one-third of the over 6,800 teachers hired in 2006-2007 left New York City public schools of their own accord, largely because of the D.O.E.'s mismanagement and its obsession with test prep rather than real education."
State law dictates that teachers must complete a probationary period, typically the first three years of teaching, before being eligible for tenure. Principals recommend teachers for tenure and must support their recommendations by providing evidence of teacher practice, student learning and contributions to the school community, according to the D.O.E.
This is the last year in which teachers were rated either satisfactory or unsatisfactory. Starting in the 2013-2014 school year, principals will be able to choose from four different ratings (ineffective through highly effective), and will have to collect ample data and information on teacher practice under the city's new teacher evaluation system.
Tenure decisions ultimately rest with district superintendents.
Teachers who are neither denied nor granted tenure could theoretically remain in the system, on probation, indefinitely. Of the number of teachers up for tenure this past year, close to 1,400 of them had already been up for tenure before and remained on probation. Five percent of those teachers were denied tenure. Fifty percent received it, while nearly as many -- 45 percent -- will stay on probation for another year.