50 Years After the March; Candidates for Manhattan Boro President
Wednesday, August 28, 2013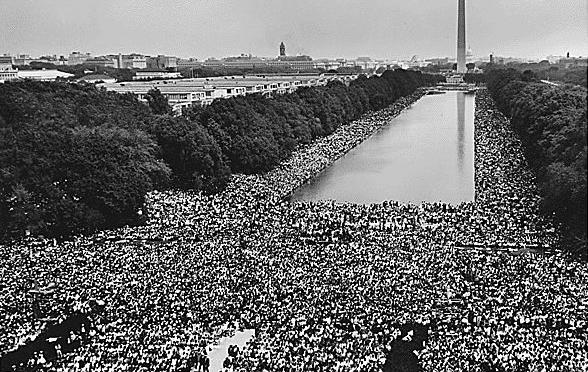 (U.S. Information Agency, Press and Publications Service./Wikimedia Commons)
It was 50 years ago today that Dr. Martin Luther King Jr. gave his speech at the March on Washington for Jobs and Freedom. Professor Peniel Joseph of Tufts University's Center for Race and Democracy talks about the anniversary and the continued discussion about civil rights. Then, the four candidates in the primary race for Manhattan Borough President (Robert Jackson, Jessica Lapin, Julie Menin, and Gale Brewer) make their case to voters.

Fifty years ago today, hundreds of thousands gathered on the Mall in Washington, DC to call for increased civil rights for African-Americans. Peniel Joseph, professor of history and founding director of the Center for the Study of Race and Democracy at Tufts University, and author of Dark Days, Bright Nights: From Black Power to Barack Obama, reflects upon the March on Washington and Dr Martin Luther King's famous "I Have a Dream" speech.

Manhattan will have a new Borough President this Fall. We continue our one-on-one interviews with candidates in 2013's major local races with the candidates in the Democratic primary:

The New York Times joined a group of media organizations that have sustained recents attacks by the Syrian Electronic Army. Times technology reporter Nicole Perlroth explains yesterday's attack on the Times that caused its website to go down, what the SEA hopes to accomplish, and what we know about their possible ties to the Syrian government.