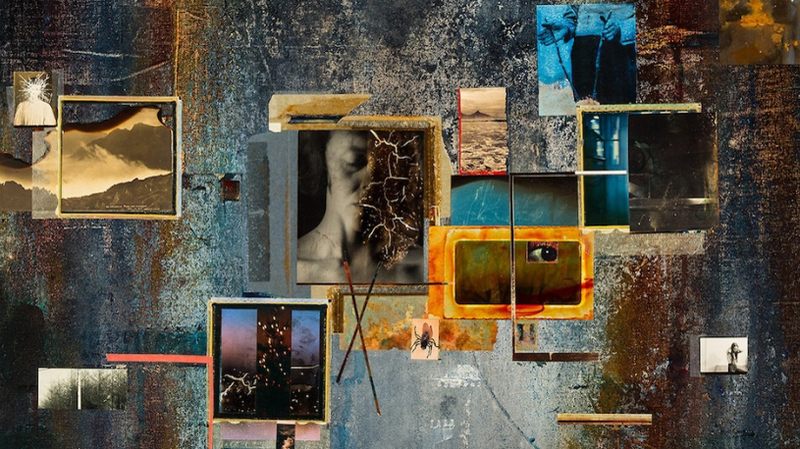 Nine Inch Nails' Hesitation Marks has been one of this fall's most eagerly-anticipated releases and fans and critics alike have been incredibly curious and excited about the band's long-awaited comeback record. In the past few weeks, we've gotten a few previews of Hesitation Marks in the form of singles "Came Back Haunted," "Copy Of A" and "Everything" -- all of which stoked the fire of excitement.
Now, (finally!), we can hear the entire album, which is streaming on iTunes a week before its Sept. 3 release. (To play, follow the link to open the artist page in iTunes.) We at Team Soundcheck decided to listen to the record for the first time, and offer our knee-jerk impressions.
-----
Hesitation Marks is full of songs that lie in wait, driven by subtle, glitchy percussion and then blooming or bursting into lush and dramatic choruses. The album itself rewards patience. Like almost every track here, the record as a whole gets stronger as it goes on, with several songs apparently sharing similar musical DNA. The single, "Came Back Haunted," deserves the early airplay it's gotten. But for me, tracks nine through 13 -- from the gamelan chiming of "Various Methods Of Escape" to the brooding "While I'm Still Here" -- may be some of the best music NIN has done yet. (John Schaefer)
Recommended Song: "Various Methods Of Escape"
-----
Nine Inch Nails has been on hiatus since 2008, but it's not like Trent Reznor really went away. Between his film scores for the Academy Award-winning The Social Network, and David Fincher's The Girl With The Dragon Tattoo with Atticus Ross, or side-project How to destroy angels_ -- which just released the superb, if underrated Welcome Oblivion this spring -- Reznor has been as productive as ever. Still, a new Nine Inch Nails record is always a big deal, and with Hesitation Marks, the reinvented NIN splits the difference between the buoyant dance beats and gorgeous, ambient synth pop of Reznor's recent output and the unsettling serrated noise of the group's '90s heyday. From the teeth-gnashing "Copy of a," to the skittering electronics of "Disappointed" and "Running" to the immediately catchy "Everything," these songs are full of absorbing lyrics, inventive searing sounds, and surprisingly poppy melodies. Equally familiar and boundary-demolishing, Hesitation Marks not only lives up fan anticipation, it's Nine Inch Nails' best record in a very long time. (Mike Katzif)
Recommended Song: "Copy Of A"
-----
As it has been previously discussed on Soundcheck, me being "impossibly young" means I've been late to the party for plenty of bands. Nine Inch Nails is no exception: My first introduction to an album was via 2005's With Teeth. The gritty minimalism of "Every Day Is Exactly The Same" appealed to my melodramatic teenage self as well as everything else on the album. As a casual listener, Hesitation Marks seems to make the same impression as With Teeth -- even if many of the tracks are much lengthier than anything else Nine Inch Nails has ever done. There are the usual industrial glitches and even something that could be remixed into a Justin Timberlake song ("Satellite"). Hesitation Marks is a sign of the times, of the need to adapt while aging, which Reznor has achieved with thoughtful grace here. (Alex Martinez)
Recommended Song: "Everything"