Soundcheck
Just Dance: Lady Gaga, DJ VH1 And The Lower East Side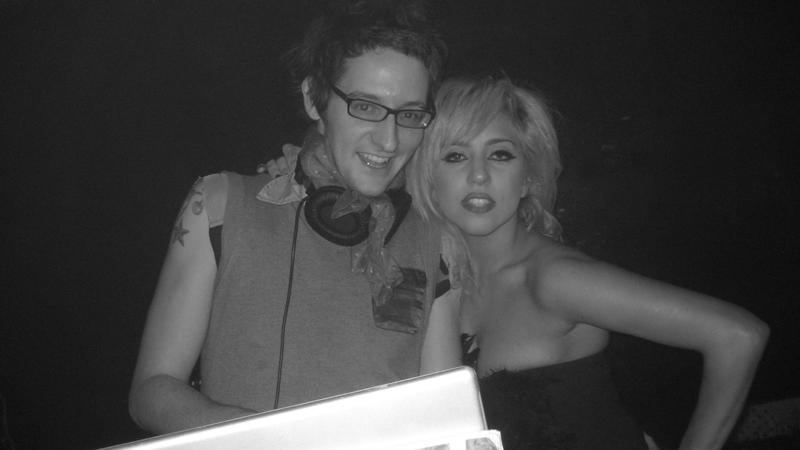 Last week, pop superstar Lady Gaga released a long awaited new song, "Applause." It's her first new material since 2011's Born This Way — and critics and fans are already weighing in on this next chapter in her story as an artist.
Brendan Jay Sullivan knows that story well — and all the chapters that came before. In 2006, he was an up-and-coming DJ and writer when he met a go-go dancer and aspiring musician named Stefani Germanotta. He tells the story of their friendship, her transformation into Lady Gaga, and the New York neighborhood where it all happened in his new book Rivington Was Ours: Lady Gaga, The Lower East Side and the Prime of Our Lives.
Brendan Jay Sullivan, on how the Lower East Side has changed since Lady Gaga's ascent to fame:
The Lower East Side has changed, and all of New York has changed in the last seven years. But what it really shows is: You don't watch these places disappear. You watch them become something else. And it's really the same way with people in your life, which is what I really wanted to write about. You watch people turn into [someone new] and surprise you and do things that you wouldn't have expected them to do.
On Lady Gaga's singular goal to be a huge pop star:
He [her boyfriend at the time] doesn't have any respect for what she does. So she has this goal, which is to write a song that make him say, "Wow, you did great kid." However, the harder she works on her music, the more the music is going to take her away from him…. Just that natural conflict, and the fact that she was still willing to do it, tells you everything you need to know about what drives that brilliant young woman.
On Lady Gaga's decision to let him go in favor of another DJ:
There was no hurt with Lady Gaga. But what was hilarious is that moment where I realized I had grown up a little in that year. Because I looked at this guy — they had a different guy, a guy from the major record label from L.A. — and he's wearing the same three-piece suit that I would have worn and the same sunglasses, and I was like, "Wow, if you want a guy to do that, I'm right here." And then you go, "I don't care."
See Brendan Jay Sullivan in the video for "Just Dance":