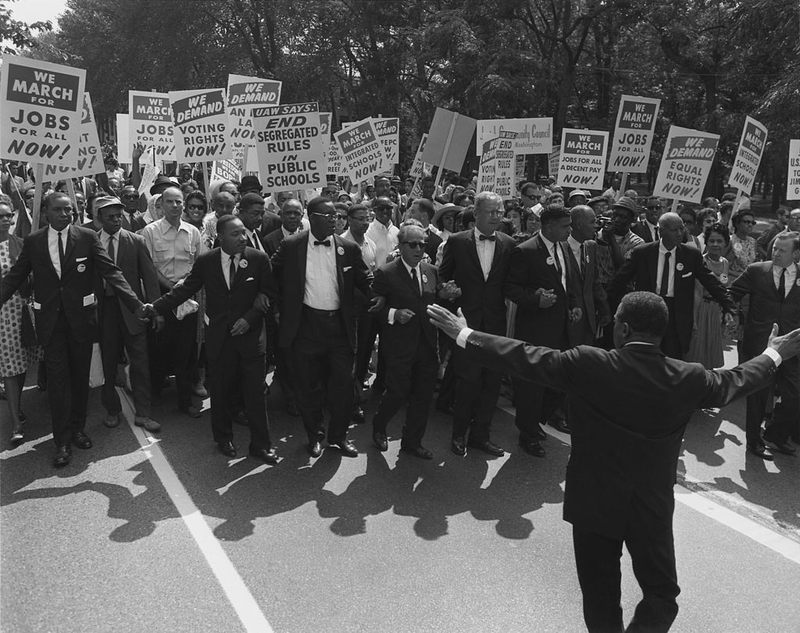 Editor's Note: This audio report contains strong language that many may find offensive. 
This week on The Takeaway, we're remembering the 50th anniversary of the March on Washington—a defining moment in the civil rights movement.
In 1963, some 250,000 civil rights supporters from across the country converged on the capital to march peacefully against racial discrimination and political oppression. It was here that Martin Luther King, Jr. delivered his famous "I Have a Dream" speech.
Joyce Ladner worked with the Student Nonviolent Coordinating Committee to help plan the March on Washington some 50 years ago. The rampant violence and racism she witnessed growing up in the Deep South inspired her activism that day, and for the rest of her life. Ladner is a retired sociologist and author. She became the first interim female president of Howard University.
Ladner joins The Takeaway to discuss the prejudice she witnessed and her role as a student organizer for one of the civil rights movement's most important events.
The Takeaway worked in collaboration with our partner The New York Times on this interview. The New York Times asked readers who attended the March on Washington to recall their experiences and reflect on the legacy of that day. Out of hundreds of submissions, they present a selection of stories and anecdotes, edited and condensed from online submissions and follow-up interviews. They can be found here at their website.